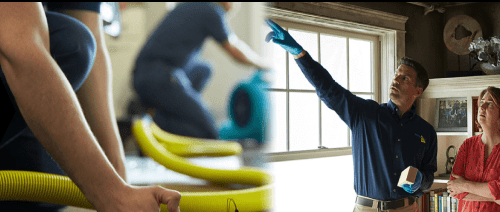 FIRE AND WATER
DAMAGE
RESTORATION
SERVICEMASTER DISASTER RESTORATION & RECOVERY SERVICES
---
Celebrating over 30 years of business in the San Francisco Bay Area!
We are on call 24/7/365 providing professional disaster restoration and recovery services.
ABOUT SERVICEMASTER DRR
---
When disaster strikes, ServiceMaster Restore is here to help. Our technicians and project
managers are standing by 24/7/365, including weekends and holidays. We pride ourselves on responding to disasters within 1-2 hours. Having clear quality control standards in place, our project managers and technicians focus on performing the jobs with the utmost integrity. Our importance to meeting client expectations continues with the post-job follow up process. We value the feedback of our clients and look to constantly improve ourselves as well as our business. Customer feedback is encouraged and provided through our Facebook, Twitter and Yelp pages. Having a strong experience background in the restoration industry, we at ServiceMaster Disaster Restoration and Recovery look forward to continuing our work and meeting the needs of our
clients.
Located in the Greater Peninsula region of the Bay Area, we are ready to respond at a
moments notice. From small water intrusions to large water damage, mold, fire damage, and trauma losses, ServiceMaster's state-of-the art MSM technology and experienced technicians deliver a flawless, fully inventoried pack-out process; with no liability exposure. Having industry developed resources; our team can handle both small capacity as well as large capacity losses. We reduce paper waste and maximize efficiency, with electronic moisture readings that we upload to our servers throughout the migration process.
We specialize in:
Water Restoration
Flood Repair
Fire Restoration
Mold Remediation
Storm Damage Restoration
Smoke and Odor Removal
Sewage Clean Up
Structural Drying
Hoarding Cleaning
Biohazard Cleaning
Construction Services
Disinfection Cleaning
SERVING CUSTOMERS
---
San Francisco, San Mateo and Santa Clara County, CA
Now operating from 2 convenient locations in the Peninsula, we are proud to serve our clients with the same quality and service you've come to expect from ServiceMaster Restore. Our territory coverage can include anywhere from the Golden Gate Bridge all the way down to Hollister, CA. We focus on working efficiently and effectively to minimize impacts made to your family and business, returning clients their day-to-day lives as soon as possible.
Main Cities: Santa Clara, CA | San Mateo, CA | Palo Alto, CA | San Carlos, CA | Sunnyvale, CA
Cupertino, CA | Foster City, CA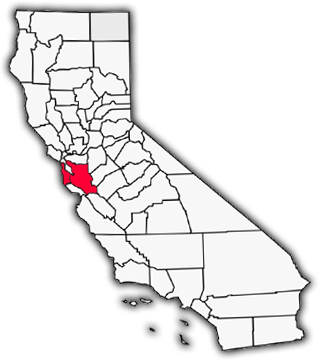 Our insurance company (All State) referred us to Service Master. We were so happy about the subsequent clean up, remediation and restoration performed by Service Master. Raja Devini and his crew were outstanding! We highly recommend Service Master!!!
L.A.

If you've experienced a clogged sink full of water, you know how much of an inconvenience this can be. When this happens, there is likely a clog somewhere in the …

Floor joists in a home are vulnerable to water damage. They can rot when excess moisture from the home saturates them or they can weaken over time. Homeowners who encounter …

Discovering a leaking washing machine is a moment that many of us have faced. It's a scene that can send anyone into a whirlwind of questions. Do you find yourself …