Even minor home fires can result in the destruction of your property structure and a number of belongings. But as the smoke and soot particles accumulate on your personal items and building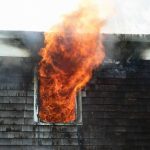 materials, it is important to take action immediately. This is because the smoke from the fire is acidic and will affect each surface in the home differently, quickly destroying it if immediate action is not taken. If this isn't enough, these particles will leave behind a strong odor that can linger for months after the property fire.
What items can be restored?
Before starting the work, it can be difficult to determine which items will need to be restored first. Our professionals at ServiceMaster Disaster Restoration and Recovery have revealed the items in a list below that will take priority, using the best resources and cleaning processes for each task.
How do we handle smoke damaged items?
The type and temperature of the fire and the materials burned will affect the cleanup steps needed to restore the property. To make matters more complex, smoke particles and residue can get stuck in cracks and crevices, making them difficult to see. If not removed, they will leave behind a ghastly smoke odor for months after the fire damage was restored.
To remove odors caused by smoke, proper ventilation, cleaning and odor-neutralizing efforts, and debris removal are all required to salvage as many of the property's contents as possible. But again, timing is the most important factor when it comes to smoke restoration and content cleaning.
The following is a list of how ServiceMaster Disaster Restoration and Recovery cleans different types of materials affected by smoke damage.
Restoring Items According to the Type of Surface
1. Furniture and Carpet
Cleaning wood furniture that's been damaged by smoke can be difficult as using the wrong cleaning products will only push the smoke particles deeper into the wood. Dyes in wood furniture as well as rust in metal furniture can also stain the carpet. This is why it's important to use protective barriers, such as aluminum foil, in between the furniture and carpet to prevent stains.
2. Curtains and Upholstery
Vacuuming all upholstery and curtains with a standard vacuum can push smoke and soot particles deeper into the fabric. Professional filters, hose attachments, and cleaning methods can have these items completely restored.
3. Bedding and Clothes
Any unburned chemicals that are invisible to the naked eye must be removed completely in order to eliminate the odor. This is why professional cleaning detergents are necessary.
4. Hard Flooring
Any flooring that contains smoke damage may need refinishing or even replacement. This is typically necessary if it contains smoke damage from fire hoses. In areas with only minor burn damage, resurfacing and/or deodorizing may only be needed.
5. Porous Hard Surfaces
Homes and buildings are filled with porous materials that can trap smoke and soot residue. These include paint, plaster, drywall, wallpaper, and exposed wood that can quickly become discolored with fire and smoke damage. These residues can be removed using dry chemical sponges to prevent the soot from seeping deep within the pores to cause permanent stains.
6. Metallic Surfaces
Cleaning metallic surfaces like large appliances may not feel like an urgent task, but since soot is acidic, they will pit and corrode without timely action. To prevent this, wipe them down with cooking oil to prevent any rust or stains.
7. Fiberglass and Appliance Exteriors
The surface will begin to yellow if immediate cleaning doesn't occur.
8. Plastic and PVC
Any synthetic or plastic surfaces will collect additional smoke and can discolor in minutes. To remove the residue, they need to be wiped down with a mild alkali cleaning mixture.
9. Porcelain
Any basins, washing machines, and tubs must be cleaned right away to prevent permanent staining from the smoke damage.
How Much Time Do You Have?
The Institute of Inspection Cleaning and Restoration Certification (IICRC) is a globally recognized leader in all types of remediation. Here they have provided time windows for restoring household surfaces:
• Minutes: All porous materials and synthetics need to be wiped down right away to prevent permanent staining.
• Hours to Days: All porous surfaces, including furniture, painted walls, bedding, upholstery, wooden furniture, and clothing can become permanently stained by the smoke particles in a matter of days. Any metal surfaces will also start to corrode, rust, or pit and will require refinishing or replacement, depending on their condition.
• Weeks: If any materials have been exposed to soot in this timeframe, the soot will embed itself in the surface and fibers, resulting in longer, more expensive restoration with a higher chance of needing to be replaced.
Work with a Restoration Professional
Even with small home fires, removing every bit of smoke damage is crucial towards salvaging your belongings. Everything from appliances to flooring to ceiling damage, these surfaces must be cleaned as soon as possible to prevent permanent damage.
Some items will need specific cleaning products in order to be fully restored as some home remedies will only rub in and spread soot particles. This is why professional services are needed to completely remove the residue and restore the item to its original condition. Restoration services are also needed to address the type of materials that will require specific products and in which order to save as many items as possible.
ServiceMaster Restore
If your home or building has recently experienced a fire, don't hesitate to call for help right away. First, call your insurance company to report the incident, followed by a restoration professional like ServiceMaster Disaster Restoration and Recovery. Our technicians proudly service San Francisco, CA and the surrounding areas with emergency smoke restoration services.
Our technicians have years of experience in restoring materials of all types and are available 24/7 for emergencies. They know exactly which products and methods to use on each surface to prevent them from becoming permanently damaged. They will also board up and tarp over the property to prevent any damage from outside elements like rain, nuisance animals, and vandalism.
For properties that have experienced a large loss, our technicians can provide pack out services in which we will take your items to be restored at our climate-controlled facility. Here they will be cleaned and remain in storage until your property structure has been fully reconstructed. We can also work with your insurance company through all details, including the claims process to allow you to focus on other matters.
Contact Us
Don't hesitate to contact ServiceMaster DRR at (800) 439-8833 for emergency fire damage restoration if your property in or near San Francisco, CA has recently experienced a disaster.