There are various areas of your home that are more prone to mold growth than others. This is especially the case for areas that are dark and damp, as they provide the ideal conditions for mold colonies to grow.
Mold spores are naturally present in the air, so mold growth is possible at just about any time. All the spores need to develop into colonies are the proper conditions of a moisture source and an organic food source.
Once they encounter this, mold growth will follow.
A home's attic can accumulate moisture via leaks and condensation, and the area often contains insulation and other building materials. Because of this, the attic is a likely place for mold growth — particularly white mold.
There are thousands of different mold species, and not all of them are bad. But the white mold that homeowners can encounter in the attic does have negative effects. Sometimes the white mold will be a species that remains white throughout its lifecycle, but others will only appear white in color at first, eventually changing colors as the colony develops further.
If you come across white mold growing in your attic, do not hesitate to take action. Waiting will only allow the situation to worsen, because it gives the mold more time to damage the affected surfaces.
Additionally, the mold's presence can potentially cause anyone exposed to it to suffer from negative health effects.
How to Deal with White Mold in the Attic
Address the Moisture Source
Whether the mold issue is in the attic or elsewhere in the property, the first step in addressing mold growth is to take care of the moisture source.
This is because the mold will continue to grow and worsen so long as the moisture source remains. Until the moisture source is eliminated, any mold removal efforts will be essentially useless as the fungus will eventually reappear.
If there is a roof leak or condensation in the attic that is causing the moisture accumulation in the attic, the issue must be resolved.
If you cannot figure out what the moisture source is on your own or if you are unsure of how to resolve the problem, then reach out to a professional for help.
Identify the Extent of the Problem
Once the moisture source that has been causing the white mold growth has been properly addressed, the mold removal can take place. But before you can properly go about mold removal, you first need to determine the extent of the white mold issue in your attic.
Depending on the materials used to construct the attic, mold can end up growing only on certain building materials. This is because some of the materials used for attic sheathing are more mold resistant than others.
For example, natural wood is more resistant to mold than plywood is. However, because of costs, natural wood isn't used as often to construct attics. This will make it easier for mold to grow in the attic should its spores encounter moisture there.
Knowing this, take a look around throughout your attic. Inspect the area for mold to see how widespread of an issue it is. If the mold affects an area that is less than 10 square feet, then conducting mold removal yourself is manageable for those who aren't sensitive to the fungus.
This do-it-yourself mold removal can be done by using commercial cleaners or a natural solution like vinegar and baking soda.
However, larger cases of mold growth should be handled by professional mold remediation specialists.
Professional Mold Removal Services
When a significant case of mold growth has affected your home's attic, it is too much for unqualified homeowners to handle on their own. Professional mold remediation specialists, however, have the expertise and equipment needed to handle mold removal in an efficient and effective manner.
Whether you have a mold sensitivity, prefer professional help, or have found that more than 10 square feet of your attic has been affected by white mold, then do not hesitate to get in touch with a professional for mold remediation help.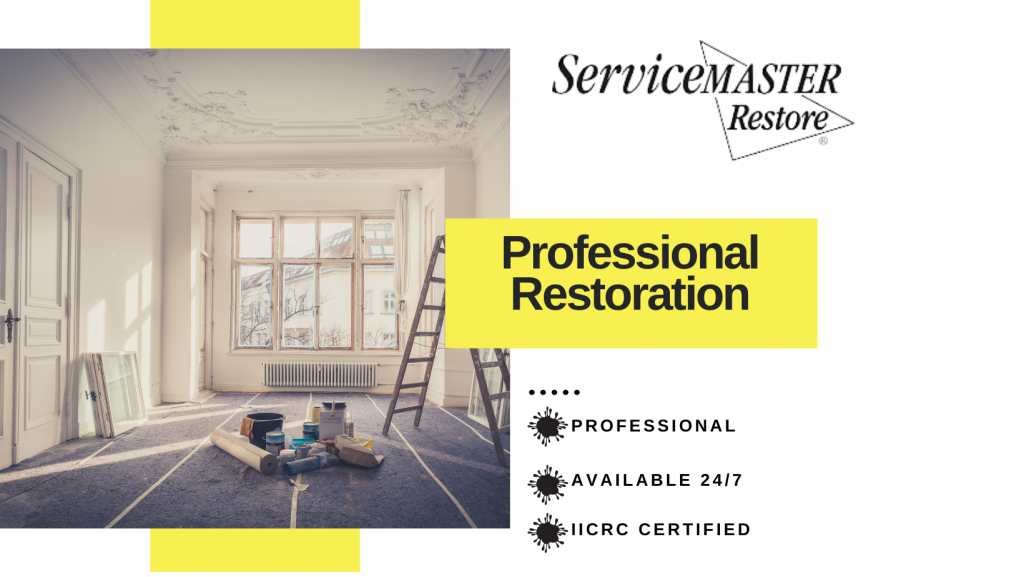 ServiceMaster of San Francisco/San Mateo provides professional mold remediation services to residential and commercial properties in San Francisco, CA, and the neighboring areas. Within these services, our professional technicians will use advanced equipment and techniques to thoroughly eliminate white mold from your attic.
Upon arrival, we will isolate the affected area to prevent the mold from spreading elsewhere. From there, our professionals will inspect the area to locate all cases of mold and then develop a remediation plan based on our findings. We use this plan to effectively remove the mold from our attic, ensuring that it is a safe environment once again.
For our professional mold remediation services in San Francisco, CA, and the surrounding communities, call ServiceMaster of San Francisco/San Mateo at (800) 439-8833.