California is known for its dual fire seasons: an early summer fire season and the Santa Ana fire season. Fires that occur in the summer season are sparked by vegetation that has succumbed to the blazing sun's heat. The Santa Ana fire season begins in autumn and blows dry, hot winds to the coast from the interior.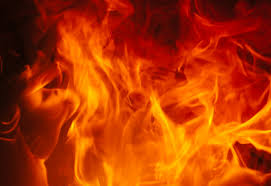 The months between June and September tend to be when summer fires burn most fiercely. Wildfires can wreak havoc anywhere within California, with woodsy areas tending to be most vulnerable due to the accumulations of woody debris that catch fire easily.
California is not the only state with a high risk for wildfires. Every state is at risk for wildfires. In addition to California, the states that are in most danger of wildfires include Texas, Colorado, Arizona and New Mexico, among others.
In 2017, California experienced the greatest financial loss due to wildfires. Over $16 billion in damages occurred, greater than 260 acres of land was devastated by fires and over 5,400 structures were ruined. The National Interagency Fire Center predicts wildfires in 2018 will not slow down. The above-average forecast puts business owners in a precarious position unless they prepare for the likelihood of wildfire devastation.
Businesses have the responsibility to ensure their property is prepared for wildfire season. As with any natural disaster, business owners should develop a disaster recovery plan that outlines the necessary steps to keep the business afloat under dire circumstances.
Develop a Wildfire Response Plan
A written wildfire response plan should be created and made accessible to all employees. Workers should be aware of and familiar with the wildfire response plan at all times, instead of only when disaster strikes. Discussions should be held regularly to ensure staff members know how to respond and communicate when a wildfire unexpectedly hits. Copies of the wildfire response plan should be readily available when implementation becomes necessary.
Practice drills also give employees experience in properly reacting to the wildfire in the event of an emergency. Know the evacuation routes and practice traveling along them. Be prepared to know the safest place to go if a wildfire burns and evacuation becomes compulsory.
Maintain the Property
A clutter of natural debris can ignite wildfires. Roofs, gutters, decks, alleys and any other areas around the property should be regularly cleaned of combustible materials, like debris. Dead vegetation should be immediately removed from the property.
Create a Defensible Space
Experts recommend firescaping the property, which is otherwise known as developing a defensible space. The landscape should be strategically structured so that if a fire breaks out, the disaster is limited. Firescaping tends to enhance the survivability of the property. Essentially, the building is surrounded by less flammable materials.
In firescaping, the plants along the business property are carefully selected, placed and maintained to lower the chances of ignition and reduce how quickly the wildfire spreads. For example, evergreen shrubs contain oils and waxes that increase the intensity of burning fires. Business owners will want to consider planting greenery that is fire smart. Plants that have a high moisture content and that do not contain waxes, oils or resins in their stems are ideal.
Fuel breaks, such as pools, ponds or streams, serve a business well when it comes to defending the space from spontaneous wildfires. Boulders and rocks are also aesthetically pleasing fuel breaks.
Protect Elevated Decks
Combustible materials should never be placed underneath the deck. Wildfires that break out have less chances of further destroying the materials if the bottom of elevated decks is enclosed.
Close Vents
Attic and crawl space vents should be kept closed or shielded with a mesh screen to prevent flying embers from entering the structure.
Prepare a Disaster Kit
Like businesses in flood plains, businesses in high-risk wildfire areas benefit significantly from keeping a disaster kit on hand. At a minimum, the disaster kit should contain the following items:
First aid kit
Flashlight with extra batteries
Cash
Water and canned food
Blankets
Battery powered radio or technology to facilitate communication
Designate a Clean Room
Wildfires tend to spread smoke throughout the environment, making breathing clean air a near impossibility. Designate a "clean room" in your business where employees can find safety if a wildfire strikes. The room ideally has minimal windows and doors and no fireplace. A portable air cleaner can be used to keep the air comfortably breathable.
Be Prepared for Alerts
Wildfire alerts are publicly broadcasted. Determine how you and your employees will receive alerts and health warnings, whether through public service announcements, smartphone alerts, social media or air quality reports.
Communicate with Customers
Keep your customers in the loop about your business' situation. Social media and email are two methods to communicate with your customers in the wake of a wildfire. Customers want to know that the businesses they support are committed to a swift return.
Fire Damage Restoration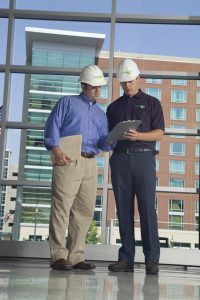 When your business is overwhelmed by fires during wildfire season, immediate help is nearby. Disaster Restoration and Recovery provides reliable fire and smoke damage restoration services with a stellar reputation for rapid responses to emergency situations in the San Francisco, CA area.
Our fire and smoke damage specialists at ServiceMaster Disaster Restoration and Recovery work quickly to restore the property to its pre-damaged condition. Soot is quickly removed from the property with advanced cleaning techniques, including power washing. Painting returns the property to its original state. Each technician is licensed and insured to offer you maximum peace of mind when we work on your property.
Wildfires can ignite at any given time, any day of the year and in any location. Keep the ServiceMaster Disaster Restoration and Recovery contact information on hand and as a part of your wildfire response plan. Our fire and smoke damage restoration professionals are available to the business and residential communities in San Francisco, CA 24 hours a day and 7 days a week, for both emergency and non-emergency situations.