Floor joists in a home are vulnerable to water damage. They can rot when excess moisture from the home saturates them or they can weaken over time. Homeowners who encounter floor joists that have undergone minimal water damage should follow these DIY repair tips.
What are floor joists?
Important structural aspects of a home, floor joists support the subflooring. They are horizontal boards that run perpendicular to the beams and form a frame upon which the floor can be built. Floor joists are found in parts of the home with open areas, like the basement or crawl space.
Floor joists are usually made of solid lumber. Since they consist of wood, they are susceptible to water damage from a range of common causes. Excessive moisture or high humidity can cause the joists to experience various forms of damage, from wood rot to mold growth.
The importance of floor joints in good condition cannot be overemphasized. They support the entire flooring structure and impact the levelness of the flooring. Damaged joints lead to a range of issues, such as sticking doors, drywall cracks, and other forms of damage to the home.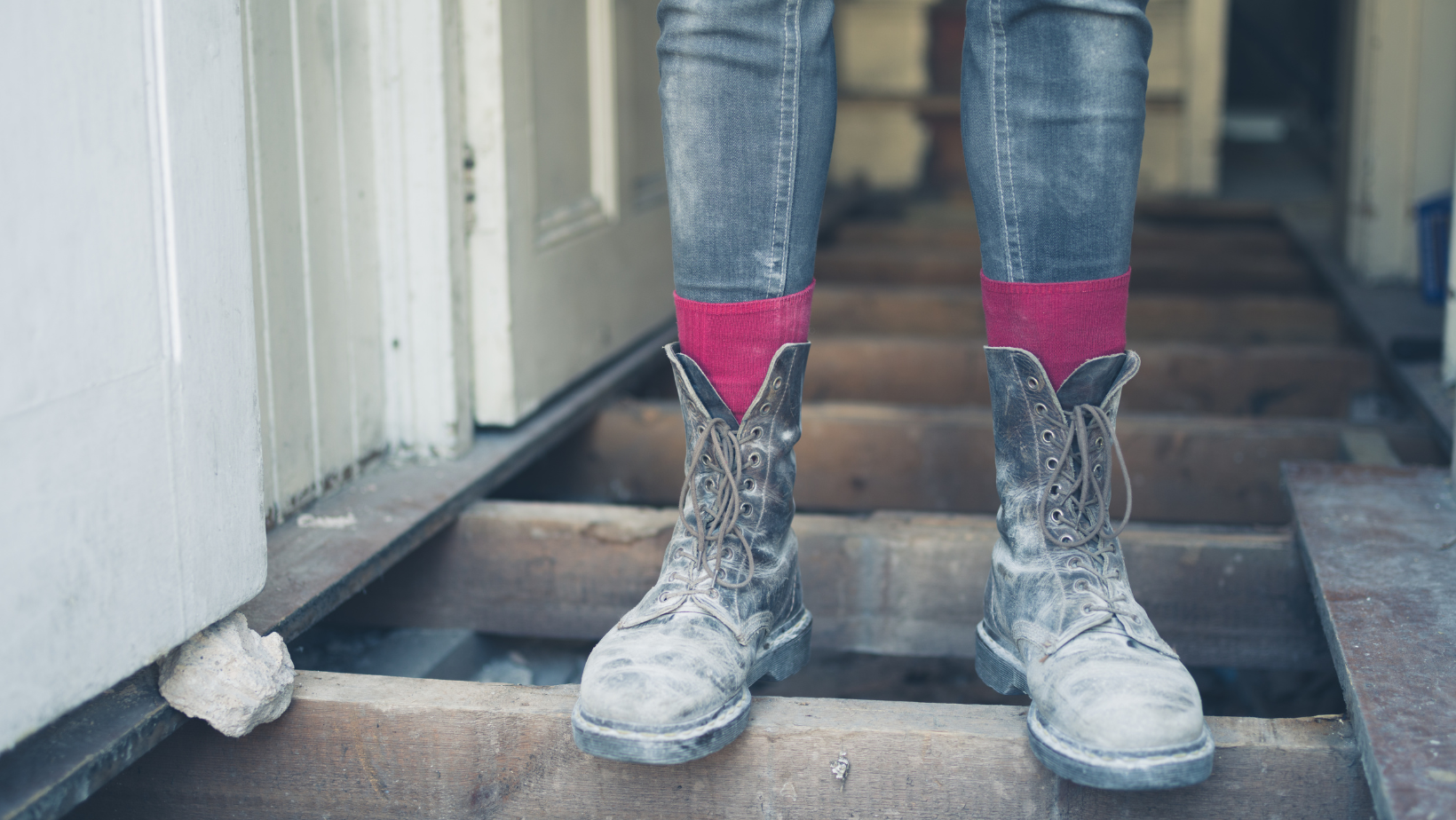 How do floor joists become water damaged?
The wooden floor joists in the home can become water damaged as a result of numerous causes. Plumbing leaks, as well as toilet or bathtub overflows, can damage the floor joists. If the home floods or is subject to high indoor humidity levels, the joists can suffer water damage.
When floor joists become water damaged, they need to be either repaired, replaced, or have new supports installed. Floor joist repairs may sound complicated, but they are a fairly straightforward DIY task. The most important consideration is to not delay the repair.
What are signs of water damaged floor joists?
Bouncy floors are an indication of floor joists that have rotted due to water damage. Uneven floors are another telltale sign of compromised floor joists. Moldy or decayed floor joists can be sniffed out—the homeowner may smell a damp or musty odor in certain parts of the house.
A water damaged floor joist has a darkened, soggy appearance. This is a sign of soft rot, which happens when fungus (aka mold) breaks down the wet wood into cellulose. Soft rot is a serious threat to the floor joists, as it significantly compromises its integrity.
How are water damaged floor joists repaired?
Gather the materials needed for the repair: lumber (2×6, 2×8, 2×10 or 2×12), hangers, wood screws, and construction adhesive. Choose wood carefully, as some types offer high bending strength (Southern yellow pine), while others offer low bending strength (Cedar) or fall somewhere in between (Spruce).
Sometimes reinforcing the water damaged floor joists is all that is necessary. In these instances, the wood shows rot around areas where the screws are installed—however, the rest of the beam is in good condition. Repairing, rather than replacing, the joint is economical and less labor-intensive.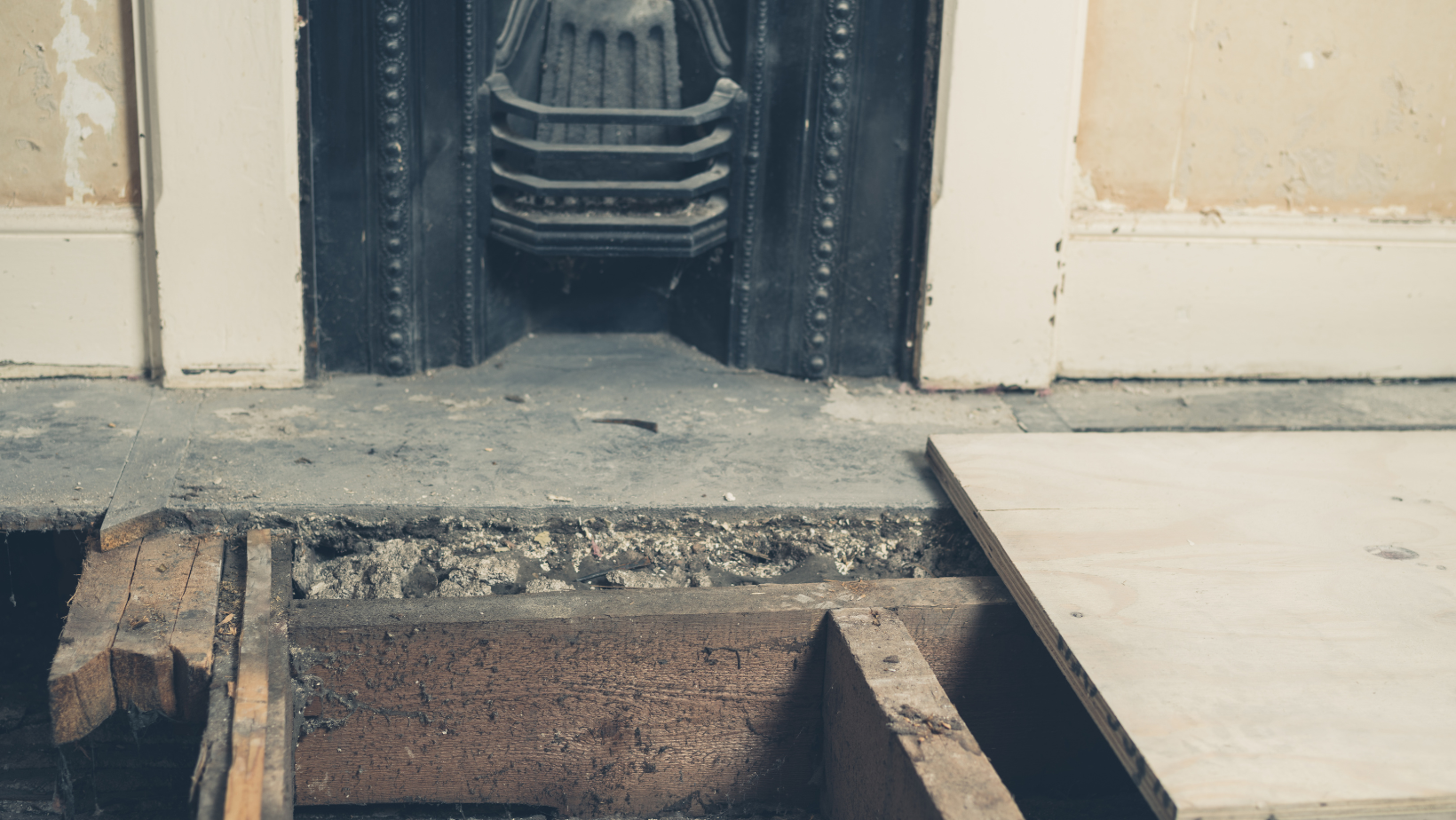 Repair Method 1: Use sistering
Reinforcing the joint consists of adding a sister joint that sits alongside the compromised joint. This option is ideal for homeowners who foresee adding additional weight to their floor. Adding a sister joint is a popular method for extending floor structures, such as decks.
When sistering floor joints, secure the new lumber directly to the water damaged joint. This step adds further stability to both the joist and the above flooring. However, sistering may not be the ideal solution in all cases of water damage.
Inadequately securing the lumber using glue or nails—instead of carriage bolts—causes the new lumber to fail in supporting the floor joist or the above floor. Repairs only hold when the new lumber is completely leveled from end to end. It's also necessary to overlap the new lumber.
Repair Method 2: Use a heavy-duty floor jack
Alternately, heavy-duty floor jacks can be utilized to install new girders or supplemental beams, which reinforce the floor joists. This option can be used where the wood sags or appears to undergo excessive strain. The floor jacks lift the floors to a level position.
When performing the reinforcement using a floor jack, avoid jacking up the joist too quickly. Doing so can cause structural damage to the home, including cracks in the walls. Also be sure to jack up the damaged floor joist when installing the new lumber to ensure a good fit.
Before repairing the water damaged floor joist, address the root cause of the damage. If moisture issues are the underlying problem, fix them before performing the repair. By addressing the existing moisture problems, the homeowner prevents future issues from developing.
If water damage from a burst pipe, appliance flood, plumbing leak, natural flood, or high humidity levels are the cause of water damage to your home, consult the water damage restoration experts at ServiceMaster Disaster Restoration and Recovery for immediate and professional service.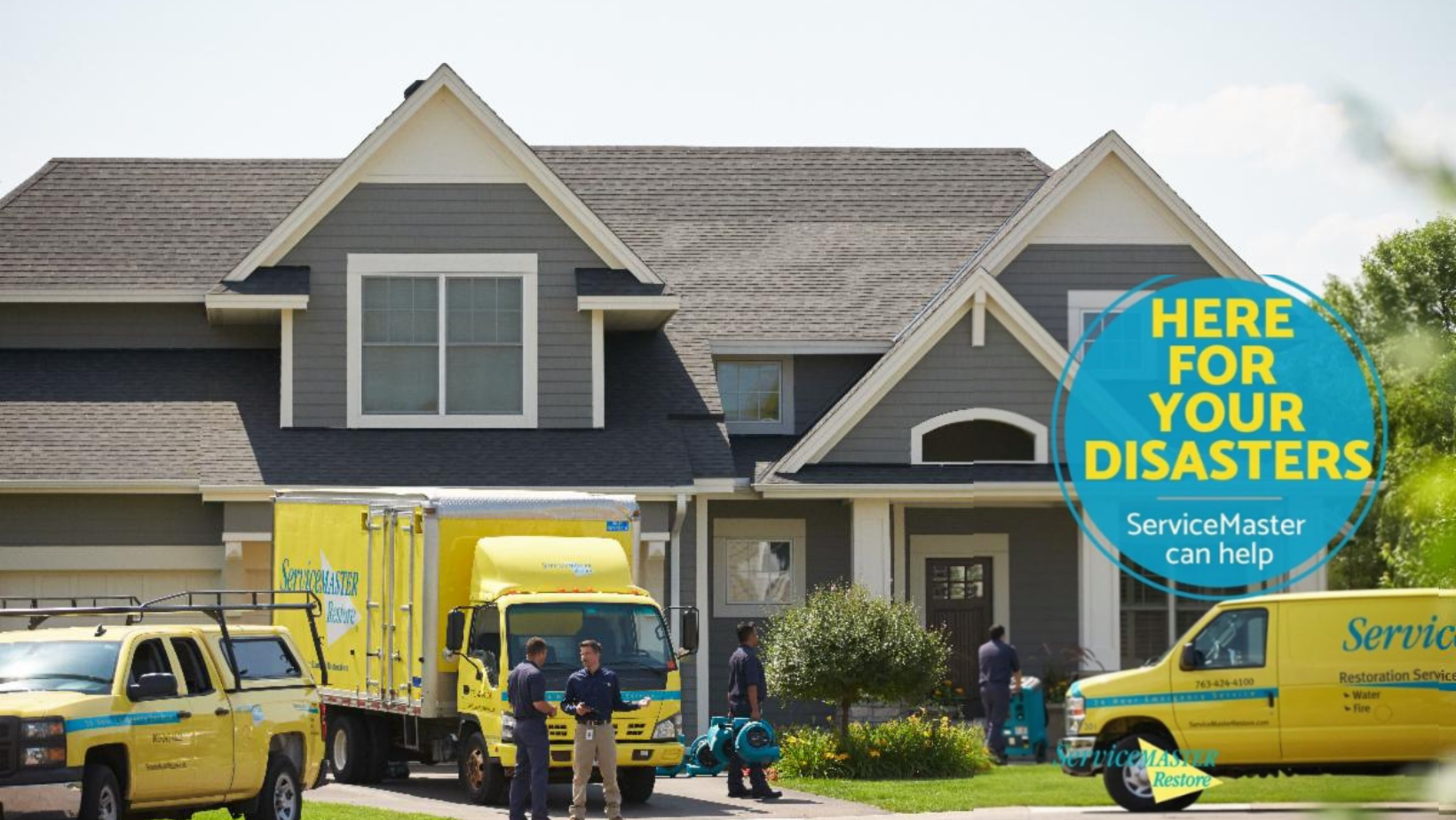 Our IICRC-certified water damage cleanup technicians arrive right away. Prompt attention helps stop the water damage from spreading and causing greater structural damage or mold growth. We extract the excess moisture using high-tech machinery and thoroughly dry the premises.
The equipment we utilize is among the best in the industry—ensuring thoroughness and speed, both of which can significantly limit the existing water damage. Techs operate advanced hydroxyl technologies, powerful air movers, and floor mat systems to eliminate all traces of excess moisture on your property.
Whether your loss is minor or major, ServiceMaster Disaster Restoration and Recovery is equipped to handle the damage. Also conveniently included are carpet and upholstery cleaning, content cleaning and pack-out services. Our services extend to both residential homes and commercial businesses.
Home and business owners are advised to seek out the pros at ServiceMaster Disaster Restoration and Recovery as soon as water damage strikes. We serve San Fransico, California, and the surrounding Bay Area communities 24/7. Do not delay fixing water damage. Call today for swift water damage cleanup at  (800) 439-8833.