ServiceMaster DRR
Serving Santa Clara area 24/7/365
Call: (415) 584-6100
Situations involving a serious injury or death are everyday occurrences even though they are rare on the individual level, so knowing what to do in these situations is of extreme importance. There are often biohazard materials at the scene including blood and other bodily fluids and if a crime has been committed, law enforcement must be contacted along with a professional that is certified to handle the cleanup.
ServiceMaster Disaster Restoration and Recovery provides trauma, vandalism, and crime scene cleaning services in Santa Clara, CA to remove dangerous biohazard materials from trauma and crime scenes and restore the area through sanitization.
Biohazard Cleanup in Santa Clara, CA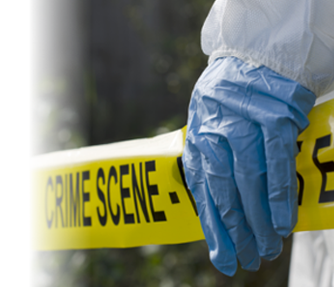 Our biohazard cleanup technicians at ServiceMaster DRR are specially trained and certified to provide effective trauma and crime scene cleaning as well as vandalism cleanup in cases of property damage due to acts of vandalism.
The biohazard materials found at trauma and crime scenes include blood, tissues, and bodily fluids that contain disease causing toxins and bacteria that must be cleaned up properly to avoid contamination.
We can safely remove all types of biohazard materials from the scene with our advanced cleaning and personal protective equipment and we work in cooperation with law enforcement if the scene is a crime scene to avoid interference with the crime scene investigation.
The crime scene cleaner services we provide in Santa Clara, CA include:
Decontamination: After all biohazard materials have been removed, the scene
is decontaminated and sanitized.
Deodorization: We use powerful deodorizers to remove strong odors.
Proper Disposal: We remove all biohazard materials from the scene and transport them in the proper containers to a licensed facility for disposal.
Continuous Monitoring: Through quality control, continuous monitoring, and effective communication, we work quickly and efficiently.
Family Assistance and Support: We understand the emotional impact these situations can have on friends and family members and we will put those who are grieving in touch with counseling professionals for additional support.
Certified Technicians: We are properly trained and specially certified to safely clean up biohazard materials according to local and state government regulations.
Crime Scene Cleaners in Santa Clara, CA
If a serious accident, violent crime, or act of vandalism happens on your property in Santa Clara, CA, contact ServiceMaster DRR at (800) 439-8833 for our trauma and crime scene cleaning services.
We arrive in unmarked vehicles and work discreetly to help protect your privacy through a difficult situation.
---
Frequently Asked Questions About Biohazard Cleaning
Biohazard cleanup encompasses a range of essential tasks to clean, sanitize, and eliminate odors in areas affected by traumatic events such as accidents, injuries, or deaths. This type of cleanup involves handling various biohazards, which can include blood, animal remains, chemical spills, and other potentially hazardous materials. Specialized biohazard cleanup companies are equipped to remove and decontaminate these harmful substances, ensuring the safety of the affected environment and individuals.
The cleaning process for biohazards requires different solutions depending on the specific type of biohazard involved. For example, if you are dealing with blood infected with hepatitis, you would typically use a diluted household bleach solution with the correct bleach-to-water ratio. However, it is strongly recommended to contact a professional biohazard cleanup service.
While it is possible to clean certain biohazards yourself, it is essential to prioritize your safety and the proper handling of potentially harmful materials. Biohazard cleanup professionals are trained and equipped to handle these situations safely and effectively. They have the expertise, specialized equipment, and knowledge of health and safety protocols to ensure thorough decontamination and minimize the risk of exposure to biohazards.
The cost of crime scene cleanup can vary depending on several factors. Crime scene cleanup companies generally charge an hourly rate, which can range from $400 to $600 per hour. This cost typically covers various aspects of the cleanup process, including cleaning, disinfection, waste removal, and proper disposal of hazardous materials or substances.
It's important to note that the total cost of crime scene cleanup will depend on the size and complexity of the scene, the extent of the contamination or damage, and the specific services required. Additional factors that may influence the cost include the necessary equipment, the number of technicians involved, and any specialized cleaning products or treatments needed.
Related services:
Trauma, Vandalism, and Crime Scene Cleaning – San Mateo CA
Trauma and Crime Scene Cleaning Services – San Carlos, CA
Vandalism and Crime Scene Cleaning Services – Sunnyvale CA
Crime Scene and Trauma Cleaning – Foster City CA
Trauma, Vandalism and Crime Scene Cleaning – San Francisco CA
Trauma and Crime Scene Cleaning – Cupertino, CA
Vandalism, Trauma, Crime Scene Cleaning – Palo Alto, CA
---
Reviews:
Review by Jude S.
Disaster Restoration
Rating

"Floods and roof holes from broken tree limbs.. one call and they were here in one hour and 20 minutes and I'm in San Gregorio/ La Honda area
Kudos to a great team"
---
Review by Brian S.
Disaster Restoration
Rating

"We had these guys out to take care of our moisture remediation after our upstairs neighbor's washer hoses broke, sending water all over a portion of her unit and then leaking through our bathroom ceiling. The two techs who initially came were very professional, knowledgeable, kind, and thorough, leaving nothing to chance. They checked everywhere with their moisture detectors in and around the bathroom. Once the insurance work was squared away, they returned along with a very nice technician, Lennard who is just the same as they are. After their humidifier, and other heat apparatuses were installed, another technician, Julio returned a couple times to check on the abatement and today to take everything out; he too is very thorough, knowledgeable, kind, and knows his stuff. As another Yelper said, they only do clean up and abatement, not repairs and painting. If you are ever in a situation like this, call these guys. You will be glad you did. Keep up the good work guys."