Dynamic hurricane winds make these natural storms the most violent on earth, according to NASA. A collision of heat and water is what spurs hurricane formations. Hurricane season features several storms, not all of which are categorized as hurricanes. Major storms earn the hurricane status.
Hurricanes, with their devastating power, whiplash torrents, and catastrophic damage, can be neatly categorized. Categories two through five classify hurricanes based on wind speed:
Category 2 hurricanes see winds at 96 to 110 mph.
Category 3 hurricanes feature winds at 111 to 129 mph.
Category 4 hurricane winds travel at 130 to 156 mph.
Category 5 hurricane winds whirl an explosive 157 mph and higher!
In 2017, hurricanes Irma and Harvey rattled the southern and southeastern United States. Hurricane Harvey spurred billions of dollars in damage and killed at least 60 people. Flooding that resulted from Hurricane Harvey overwhelmed vast expanses of Houston.
Hurricanes are a known natural danger. The ways to prepare for a hurricane are plentiful. The first step is to be aware of when hurricane season starts and how severe hurricane scientists anticipate these major storms to be.
Know When Hurricane Season Starts
In the Eastern Pacific Ocean, hurricane season starts May 15 and ends November 30. Peak hurricane season, however, features a majority of storms that unleash between August and October on both oceanic coasts in the United States.
Hurricane season features a diversity of storms, with the most powerful storms classified as hurricanes. A hurricane season that is below normal features up to nine tropical storms and up to two hurricanes. A near-normal hurricane season sees up to 15 tropical storms and up to 9 hurricanes. An above-normal hurricane season spurs up to 28 tropical storms and up to 15 hurricanes.
In 2018, the Atlantic Coast is expected to be devastated by an above average number of hurricanes, however slightly less than the United States saw in 2017.
Sign up for Weather Alerts
Residents with homes located in at-risk areas will receive a hurricane alert or hurricane watch from the National Weather Service. These timely alerts contain helpful tips on how to best prepare for the oncoming storm and how to react to the devastation once the storm passes. Both local and national services offer sign-ups for weather alerts. Local police departments, fire departments, the Federal Communications Agency and the Federal Emergency Management Agency are all examples of government bodies that transmit weather alerts. Public alert messages may be sent via any preferred method, including email and text, with other alerts broadcasted over cable and satellite. Sirens and digital signs along the roads also communicate weather alerts.
Prepare to Evacuate
Local emergency management agencies suggest evacuation routes when communicating an evacuation advisory. Homeowners can also prep for a hurricane by developing an evacuation plan with all members of the household.
Hurricane Safety – Emergency Evacuation Plan – ServiceMaster Restore Video
Assemble a Go-Bag
Immediately before evacuation, be sure to grab a go-bag. Prepare this go-bag well in advance of any potential hurricane alerts. Fill the go-bag with emergency essentials, such as a flashlight, batteries, first aid supplies, cash, medications and copies of critical paperwork. If residents are not advised to evacuate and choose to stay in their home, be prepared with adequate food and water and supplies in the event your home loses power, the roads are blocked, or flooding engulfs the area.
Develop a Family Communication Plan
A family communication plan is critical. Develop the plan well in advance of a natural disaster. All members of the family should be aware of how weather alerts will be received, what the shelter plan will be, what possible evacuation routes are available and how the household members will communicate before, during and after the hurricane. Practice the communication plan with the family to ensure everyone is familiar with how to safely proceed in the event of a natural disaster.
Protect Your Home
Clear broken branches or any tree limbs that grow above your property to ensure they do not crash onto your roof. Powerful hurricane winds will break even the strongest tree branches. Homeowners can prevent water damage by securing the gutters and making sure water runs away from the home. Experts also recommend retrofitting to secure the home's roof, doors, windows and garage door.
Hurricane Safety Tips – ServiceMaster Restore Video
A portable generator is essential during power outages caused by a hurricane. Generators and other heat sources must be kept outdoors, at least 20 feet away from the home and should be kept free of moisture.
Build a Storm Shelter
Consider building a storm shelter along areas above flood levels. A FEMA safe room is also advised. Safe rooms built in accordance with FEMA criteria can offer a significant level of protection from major storms. Homeowners living in at-risk areas can install a safe room in an existing home, but it will cost 20 percent more than building a safe room in a newly constructed residence.
Disaster Restoration
Hurricanes leave massive flooding in their wake. Flood damage can be effectively cleaned up by a local flood damage cleanup service, such as ServiceMaster Disaster Restoration and Recovery. Standing water is removed with cutting edge technology, including water extraction equipment, powerful dehumidifiers and air movers. Our flood damage restoration services also include carpet and upholstery cleaning, as well as the restoration of furniture and personal items. Our cleaning and pack-out services are an integral part of restoring the home and returning it to its pre-damaged state.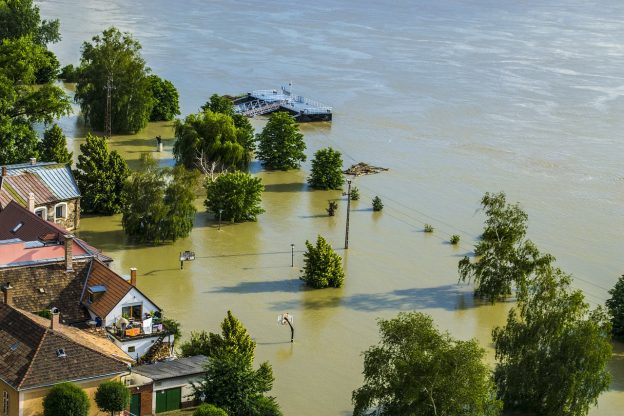 Flood damage severely weakens the home's structure, resulting in structural damage. ServiceMaster Disaster Restoration and Recovery provides complete disaster restoration services to rebuild the damaged areas of your home. Our team at ServiceMaster Disaster Restoration and Recovery arrive quickly to your home to secure the property and develop an optimum construction plan.
If your home is reduced to shambles as a result of a hurricane, the ServiceMaster team is on call to help you sort through the mess and restore your home. ServiceMaster Disaster Restoration and Recovery proudly serves the San Francisco, CA community of residential homes and businesses.