As many people in the San Francisco area know, flooding can happen anywhere at any time of year and it can cause considerable property damage if your home is not prepared.  Home flooding causes extensive water damage to the structural elements of your home as well as your furnishings and personal belongings, and it can also lead to mold growth.  Good preparation is the key to limiting the damage to your home and making sure that you and your family are safe.  If you are in an area that is expecting more flooding, these tips can help you prepare for a flood and take the right actions if you experience home flooding.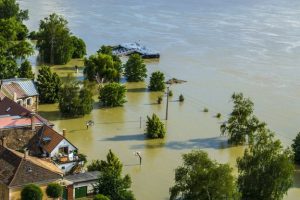 Create a Disaster Plan
Having a disaster plan for natural disasters such as flooding is important so that you and your family can react quickly.  When you form a plan, make sure everyone in your household is aware of the details of the plan and what they need to do when a disaster strikes.  Your emergency flood plan should address the following:
How to stay updated on alerts about the weather
Choosing a meeting place if you are forced to evacuate the home
Determine how everyone will make it to the meeting place
Determine a method of communication if the internet, cell phones, or landlines go out
Assign someone the responsibility of the youngest family members and pets
Flood Preparation for your Home
Reviewing the disaster plan for a major flood with your family is an important preparation step.  Make sure everyone knows what to do in an emergency and make updates to your plan if necessary.  You should also put together an emergency preparedness kit that contains food and supplies in case you are forced to evacuate your home.  The emergency preparedness kit should include medications, care supplies for infants and young children, pet supplies if you have pets, and anything else your family may need while away from home.  It is also wise to put personal documents including birth certificates, social security cards, bank statements, and insurance papers in a water proof container that you can grab on your way out.
After a Flood Warning is Issued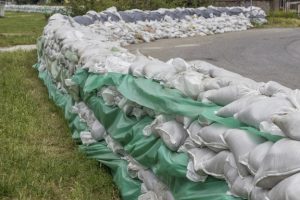 If there is a flood warning issued for your area, that means that there is flooding currently taking place.  Pay attention to news and instructions from the Natural Weather Service and be prepared to evacuate if advised to do so.
Once there is a flood watch or warning in your area, make sure your pets are indoors and move your outdoor furniture inside.  Move area rugs and breakable materials from the lower level of your home to the upper level to keep them out of the water.  You should also have your emergency kit and important documents handy at this time in case you need to quickly evacuate.  You can then save other valuable or sentimental items in your home by moving them to an upper level if you have time.
Once you have been given the order to evacuate, clean out your refrigerator and freezer and put sandbags around your toilets to block sewage.  Don't forget to turn off the electricity in your home on your way out.
After the Flooding
Once you have evacuated your home, you should not return until it has been deemed safe.  When you return, do not touch the flood water and make sure your children and pets also stay away from the water.  Flood water may contain sewage and microorganisms that can cause infections and other issues.  Make sure you throw any food in your home away because it might be contaminated and do not use the tap water until authorities have declared it safe.
With the recent increase in flooding in the San Francisco area, it is important for all homeowners to review these safety tips and form an emergency plan in case their property is affected.  After you and your family have evacuated safely and the flooding is over, call ServiceMaster Disaster Restoration and Recovery for flood damage restoration services.  Our technicians can remove flood water as well as clean and disinfect the affected areas so that your home is safe and ready to use again.