ServiceMaster DRR
Serving San Carlos area 24/7/365
Call: (415) 584-6100
If you own a home or business in the Bay Area — especially if you are in a flood zone — you should be constantly prepared to respond to a flood.  The weather in the region can result in flooding from heavy rain and there are several factors inside your home or building such as plumbing leaks, pipe bursts, overflows, and sewage backups that can also result in indoor flooding.  Standing flood water can result in considerable damage and mold growth which can cause even further property damage and health issues.  ServiceMaster Disaster Restoration and Recovery provides flood damage cleanup services in San Carlos, CA to remove flood water and restore the resulting damage.  Our technicians will thoroughly dry all affected materials and sanitize the area to restore it to a safe condition.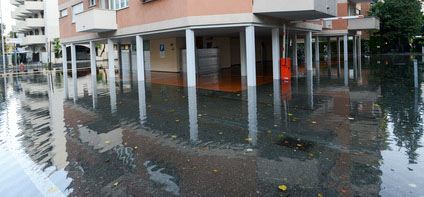 ServiceMaster DRR has a team of highly trained flood damage restoration professionals that have over 35 years of combined experience.  We will thoroughly extract all flood water from your home or office and remove all moisture from the affected materials using our advanced water extraction and drying equipment.  We can effectively dry out furnishings, structural elements, and other objects with our air movers, dehumidifiers, and floor mat systems.  Flood water can quickly spread through porous building materials to cause structural damage and mold growth so do not hesitate to react to indoor flooding.  Our flood damage cleanup services also include content cleaning and carpet and upholstery cleaning if necessary.
Mop or blot dry to remove water, do not try to remove water with a vacuum cleaner.
Do not use electrical appliances in a room with a wet floor.
Turn off the electricity before walking into a room with standing water.
Leave the removal of permanent carpeting or flooring to the professionals.
Contact ServiceMaster DRR as soon as possible for flood damage cleanup.
Flooding with Sewage
It is very likely that any significant flooding in your home could contain sewage which needs to be treated and cleaned up differently than regular water damage.  Sewage can get into your home through a backup or by mixing with rain water and it poses a threat to your health with viruses, bacteria, and other disease causing agents.  ServiceMaster DRR is licensed to safely clean up flooding with sewage while limiting the resulting damage and threat to your health.  Our advanced equipment allows us to completely remove sewage water and we will also clean and disinfect the affected area so that it is safe to enter.
If flooding has occurred from a storm, leak, or sewage backup in your home or building, do not hesitate to call ServiceMaster DRR for flood damage cleanup services.  We will remove the water and thoroughly dry the affected areas to prevent further property damage and mold growth.  We are available 24 hours a day at (800) 439-8833 to respond to flood damage emergencies in San Carlos, CA.
---
Frequently Asked Questions About Water Damage

Yes, in general, a standard homeowners insurance policy provides coverage for sudden and accidental damage that originates from within your home. However, it's important to note that you may not be covered if the water damage is a result of external flooding or neglecting necessary repairs. However, if you live in a flood-prone area, you may consider purchasing a separate flood insurance policy through the National Flood Insurance Program.
Furthermore, some policies may not automatically cover sewer and drain backups. However, you have the option to purchase a separate sewer backup rider, which can be added to your homeowners or renters' coverage to provide protection against such incidents.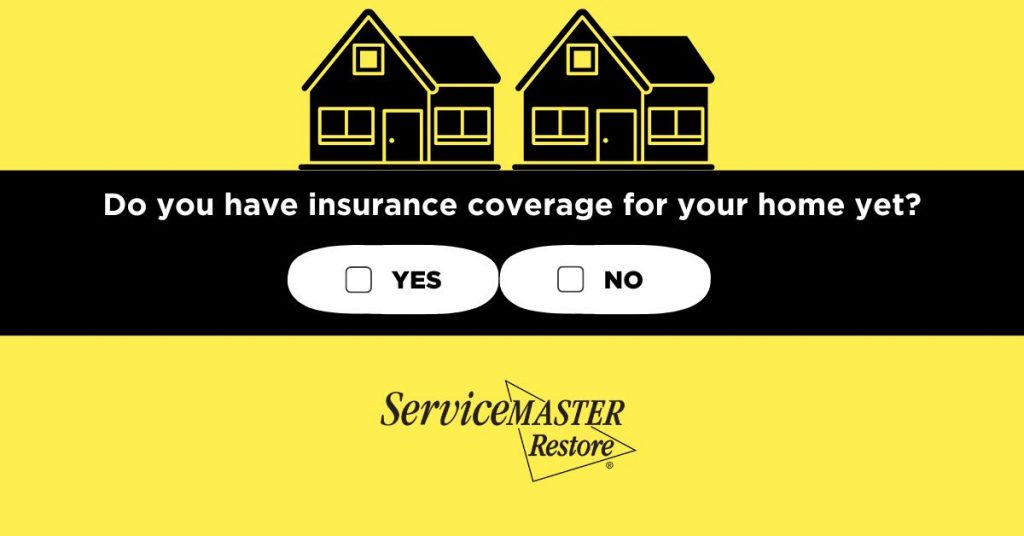 Increase ventilation and decrease the humidity level by opening up all the doors and window
Clean the areas as much as you can by wiping the porous areas, getting rid of debris, and extracting water from water absorbents items like carpet
Dry out the area using a fan, vacuum, and dehumidifier
Call a water damage restoration professionals to schedule an on-site inspection for any potential water damage-related mold growth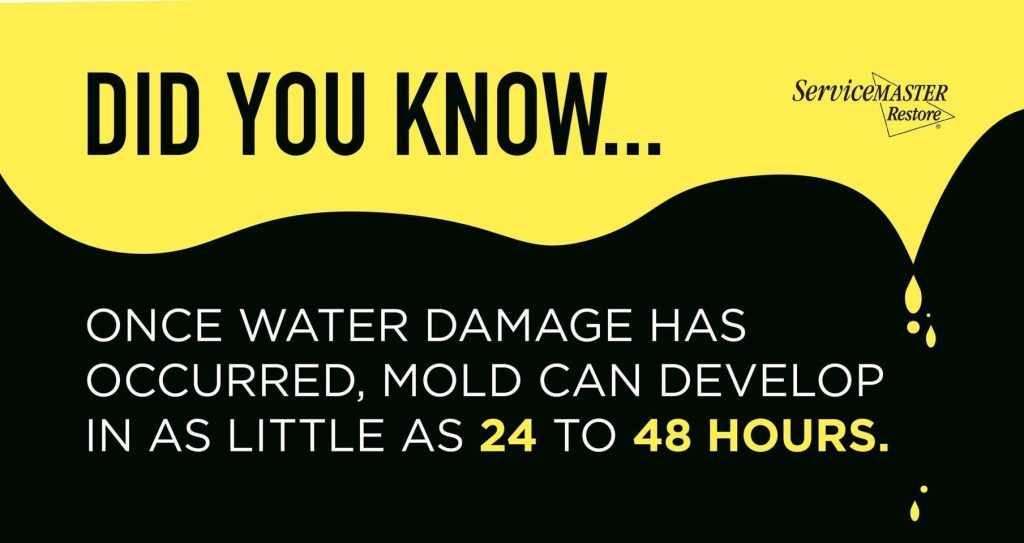 Discoloration: One of the noticeable indications of water damage in walls is discoloration. If you observe yellow, brown, or dark stains on your walls or ceiling, it could be a sign of water damage.
Peeling or bubbling paint or wallpaper: Water damage often leads to paint or wallpaper bubbling, peeling, or becoming discolored. If you notice these changes in your walls, it could indicate the presence of water damage.
By being aware of these visual cues, you can identify potential water damage in your home or property. If you notice any of these signs, it's important to investigate the cause and address the issue promptly to prevent further damage.
Related services:
Water Damage Restoration Services – San Francisco, CA
Sewage Backups and Water Damage Cleanup Services – San Carlos, CA
Water Damage Restoration Services – Sunnyvale, CA
Water Damage Restoration – Foster City, CA
Sewage Backup and Flood Cleanup – Cupertino, CA
Flood Damage Restoration – Palo Alto, CA
Flood Cleanup Services – San Mateo, CA
Flood Damage Restoration – San Francisco, CA
Flood Cleanup Services – Santa Clara, CA
Flood Damage Cleanup – Palo Alto, CA
Flood Cleanup Services – Sunnyvale, CA
---
Reviews:
Review by Lawrence A.
Water Damage Restoration
Rating

"We had a major damage when the water pipe from the ceiling burst (see attached pictures 1 to 3 before restoration). Our insurance company (All State) referred us to Service Master. We were so happy about the subsequent clean up, remediation and restoration performed by Service Master. Raja Devini and his crew were outstanding! We highly recommend Service Master!!!"
---
Review by Brian S.
Water Damage Restoration
Rating

"We had these guys out to take care of our moisture remediation after our upstairs neighbor's washer hoses broke, sending water all over a portion of her unit and then leaking through our bathroom ceiling. The two techs who initially came were very professional, knowledgeable, kind, and thorough, leaving nothing to chance. They checked everywhere with their moisture detectors in and around the bathroom. Once the insurance work was squared away, they returned along with a very nice technician, Lennard who is just the same as they are. After their humidifier, and other heat apparatuses were installed, another technician, Julio returned a couple times to check on the abatement and today to take everything out; he too is very thorough, knowledgeable, kind, and knows his stuff. As another Yelper said, they only do clean up and abatement, not repairs and painting. If you are ever in a situation like this, call these guys. You will be glad you did. Keep up the good work guys."