Wildfires are a growing threat, especially as climate change wreaks more and more havoc on the planet. A home is one of the most important pieces of property in which an individual can invest, so it is critical to take the following steps to protect it from wildfires.
Unanticipated events can trigger wildfires. Lightning strikes, unauthorized fires caused by humans, and prescribed fire projects that grow out of control are common causes of wildfires. In any case, wildfires are unplanned events that can devastate millions of surrounding acres of land.
Between 2011 and 2020, an average of 62,805 wildfires occurred each year. During this period, an average of 7.5 million acres were impacted annually. In 2020, about 58,950 wildfires burned 10.1 million acres, and nearly half of all these acres were in California.
Homes are at risk of being affected by fire damage caused by wildfires. No home is completely fireproof. Homeowners, however, can help protect their homes from the damaging effects of wildfires by addressing both the outside and the inside parts of the property.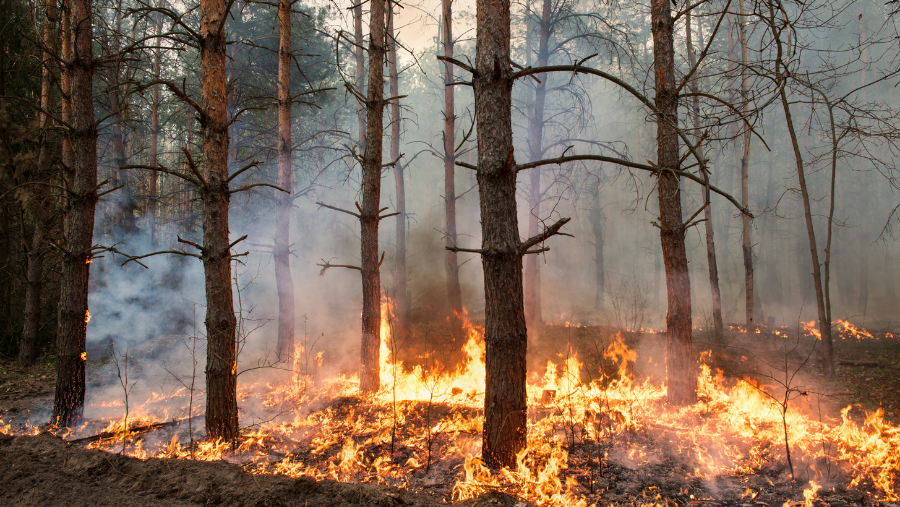 1. Fortify the Roof
Homeowners who live in wildfire-prone areas are advised to replace the existing roof with Class A roofing materials. Fire-resistant roofing materials, such as asphalt, clay, concrete, metal, or slate, withstand severe exposure to fire. Treat wood shingles with a fire retardant.
Maintain the roof regularly, since embers can fly into cracks or other openings in the rooftop and spark a large fire. Replace loose, missing, or broken shingles, and caulk cracks. Clean the roof and gutters periodically to remove flammable materials, like dry leaves, twigs, and other natural debris.
2. Prevent Embers from Entering
Windblown embers create the perfect scenario for a home fire. Keep embers out by installing a metal wire mesh over exterior attic vents and under-eave vents. In the gap between the top of framed walls and the foundation, place a fire block, which limits oxygen and prevents fire from spreading.
Additional ways to keep embers from starting a fire from the inside out include keeping any pet doors closed during fire season and ensuring they have a firm seal. Replace windows with double-pane, tempered glass that will withstand high temperatures. Install screens on all windows.
3. Create a Defensible Space
Reducing the risk of wildfire damage to the home can also be achieved by creating a defensible space. This space around the home is separated into zones, from immediate (0 to 5 feet) to intermediate (5 to 30 feet) to extended (more than 100 feet away).
Homeowners should aggressively defend the immediate zone since the closest areas around the home are most vulnerable to wildfires. Remove or relocate combustible materials, such as lumber and garbage. Do not permit vegetation to grow within five feet of structures.
The intermediate zone should be kept lean, clean, and green. Trim tree branches to ensure they remain at least 10 feet from other trees. Remove dry grass, leaves, and plants from the yard and gutters. Relocate wood piles so that they are stored at least 30 feet from any structures.
The extended zone may include areas even farther than 100 feet away if deemed by the local fire department. Mow the grass and maintain it to a maximum of four inches in height. Remove fallen twigs, branches, bark, leaves, and cones, unless erosion control is problematic.
4. Install a Sprinkler System
An external sprinkler system helps squash the flames. If no water source is available, use a sprinkler system that can rely on a water tank or dedicated power source. Purchase garden hoses that are long enough to reach any area of the home. Fill garbage cans and containers with water.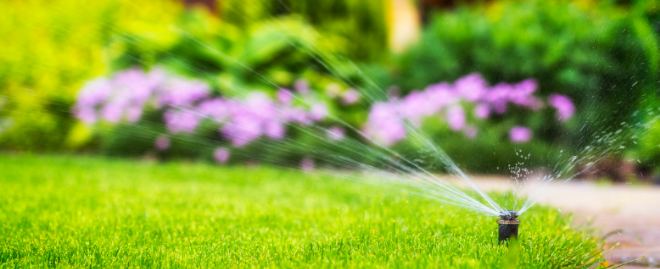 5. Seal Openings
Gaps in the home may be caused by utility connections that pass through exterior walls. Seal all gaps with fire-resistant caulk or mortar. Fire-protecting expanding foam is also a recommended sealant. Heat-expanding sealant or fire-protective sheets may be used to fill large gaps.
6. Install Visible Address Numbers
Fire officials must be able to clearly see the house number in order to quickly find the home in the event of a fire. Homeowners should install clearly visible address numbers and street signs to make it easier for fire officials and other emergency responders to identify the home.
7. Take an Inventory of Belongings
Listing the home's contents will give a homeowner peace of mind in the sudden event a wildfire occurs, and a fire damage claim is begun. Visually document the high-value contents of the home by performing a walk-through of rooms and taking videos and photographs.
8. Review the Homeowner's Insurance Policy
Especially for homeowners who reside in wildfire-prone areas, it is advisable to review the homeowner's insurance policy. Verify the coverage early on, so that in the event of a destructive fire, the claims process will move more quickly, and the homeowner can recover faster.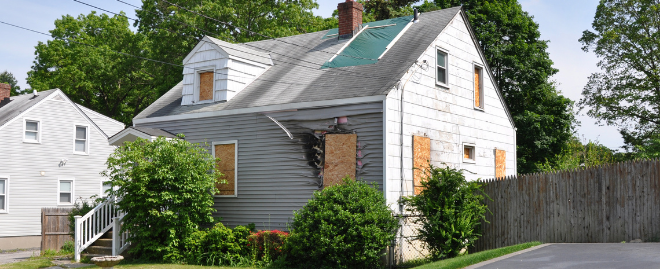 Once the wildfires are extinguished, it is important to contact ServiceMaster DRR, a recognized leader in local fire damage restoration. Our crews of licensed, insured, and experienced technicians will restore your fire damaged property to its original condition as quickly as possible.
We serve both homes and businesses that have been ravaged by the destructive power of wildfires. Technicians remove debris, restore damaged structural elements, and clean the property of smoke and soot stains. Our deodorization process ensures optimal indoor air quality.
ServiceMaster DRR also offers content cleaning and pack-out services. If you need a secure storage facility to store household goods until the home is ready to be occupied again, we provide options. Homeowners have an open line of communication with our crews every step of the way.
Wildfires can erupt in seconds. ServiceMaster DRR responds swiftly—often within hours of your emergency call. We serve home and business owners in San Francisco, California, 24 hours a day. When wildfires or any type of home fires strike, call us for quality fire damage cleanup at (415) 584-6100.