Losing a loved one is difficult and traumatic. Cleaning up the estate causes many to relive that pain later on, as old memories and favorite articles are sorted. While there is little that can ease that pain, there are steps to help keep the cleaning process as straightforward as possible.
Having said this, estate cleaning can also be a time of happy remembrance and celebration. Looking back on one's life through their belongings can bring closure to many. And with a plan in place, one can focus on the happy memories of their loved one.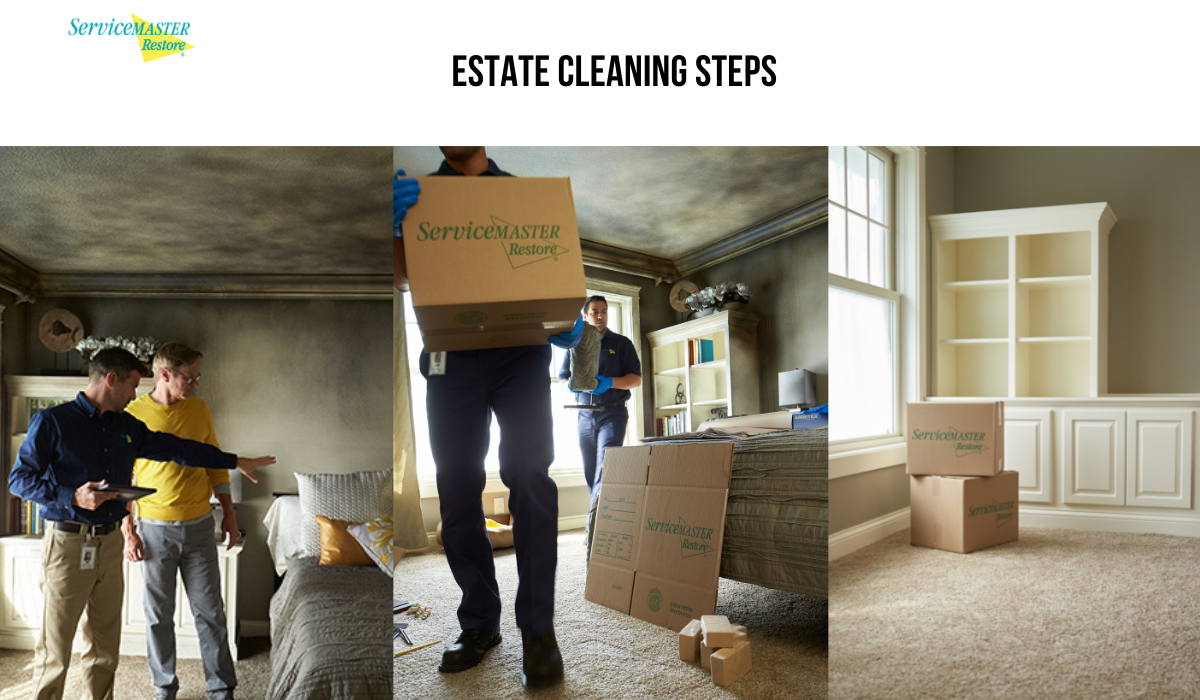 Here are a few steps to help make the experience a bit easier.
1.  Create a Cleaning System and Stick to It
Cleaning an estate can be daunting. There are many jobs to do across the house. It can also be difficult to coordinate with friends or family. Thus, a cleaning system is essential.
First, determine what needs to be done and who will be responsible for each job. When doing this, take into account each person's physical and emotional capacity. Some will obviously feel greater emotions than others, so they should have lighter jobs.
You will also want to determine how much money should be spent on cleaning. Figuring this out beforehand will help all involved know how to split the costs. As well, it outlines the scope of the project to keep everyone on task.
Be sure to classify the priority of each task. This is especially useful for jobs with heavy cleanings, as in hoarding situations. By prioritizing a cleaning order, everyone knows what task to do and when to be doing it. This also helps to keep the entire project from becoming too daunting.
2.  Know Who to Call for Help and When
Sometimes, cleaning an estate is simply too much to bear. Emotions are high, and cleaning a house can be difficult under ideal circumstances.
Fortunately, there are many professional estate cleaning services. Companies like ServiceMaster DRR will partner with homeowners to establish a plan that works for everyone. These companies can assist in numerous ways, from sorting valuables and removing old furniture, to deep cleaning and market relisting.
Using a professional service also keeps the family from doing the task themselves. Though this can be helpful for some, others would rather spend the time with their loved ones. Professional estate cleaners like ServiceMaster DRR take away the stress of estate cleaning. They can also call in other professionals, including electricians and plumbers, upon finding any additional information.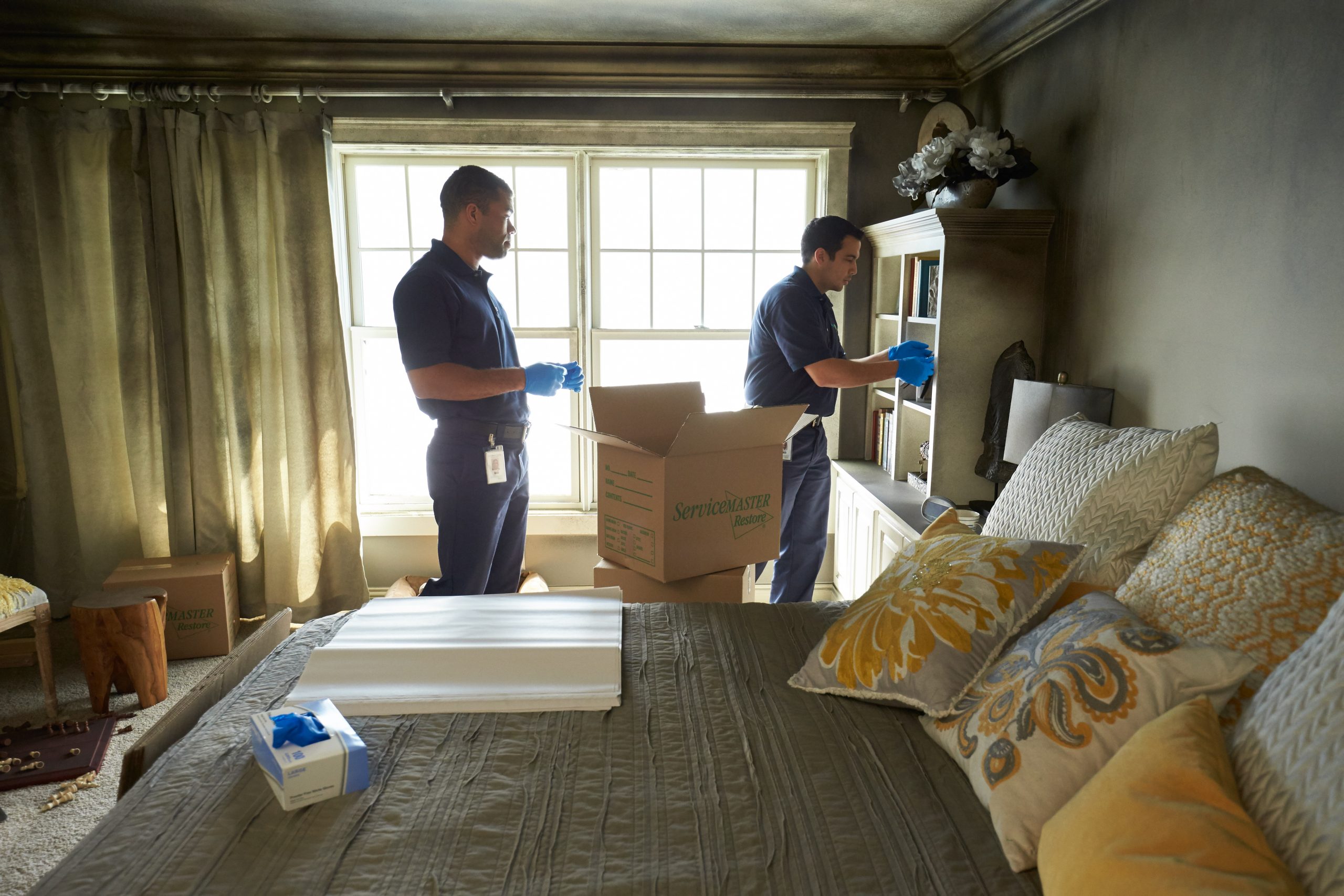 3.  Make a List of Important Items and Clear Those Out First
Before any cleaning starts, everyone should list the important items they know of. This includes photos, awards, and other sentimental pieces. Removing them from the house at the beginning ensures they aren't lost or damaged during the cleaning process.
Also, be sure to collect all essential documents. These include:
Finance documents, such as credit card statements, invoices, and bills.
Deeds and insurance policies.
Social security cards and birth certificates.
An estate lawyer should be present to ensure all necessary documents are collected. If a will is involved, it might also list specific documents and items that must be retrieved.
Next, collect anything of value that isn't being taken by family or friends. Often, an estate appraiser can determine if any items can be sold or auctioned. This can also be done within the family to save money.
4.  Figure Out How to Discard Items You Don't Want
Even after the important things have been claimed, there might still be plenty left. Some of these items can be sold, but many might be outdated or damaged. There are several ways to get rid of the things you won't be keeping.
Most household items can be recycled. Anything in good condition can also be resold or donated. For example, appliances like refrigerators and washing machines can often be recycled through the manufacturer. And furniture in good to excellent condition can be donated.
Of course, some items may be worth money, especially to collectors. Use appraisal services before donating furniture, jewelry, or any other article with value. Even without an exceptional value, collectors might still be interested.
5.  Do Some Deep Cleaning
Once the house has been emptied of its items, it's time to clean. Whether with family and friends, or through a professional service, cleaning the house is a crucial step. Not only does it get the home ready for the next owner, but it also acts as a final deed for the recently deceased.
Deep cleaning a house can be a difficult task. It can include cleaning areas that haven't seen any attention in a while. Plus, it will mean finishing any lingering detail work, like fixing any holes in the walls.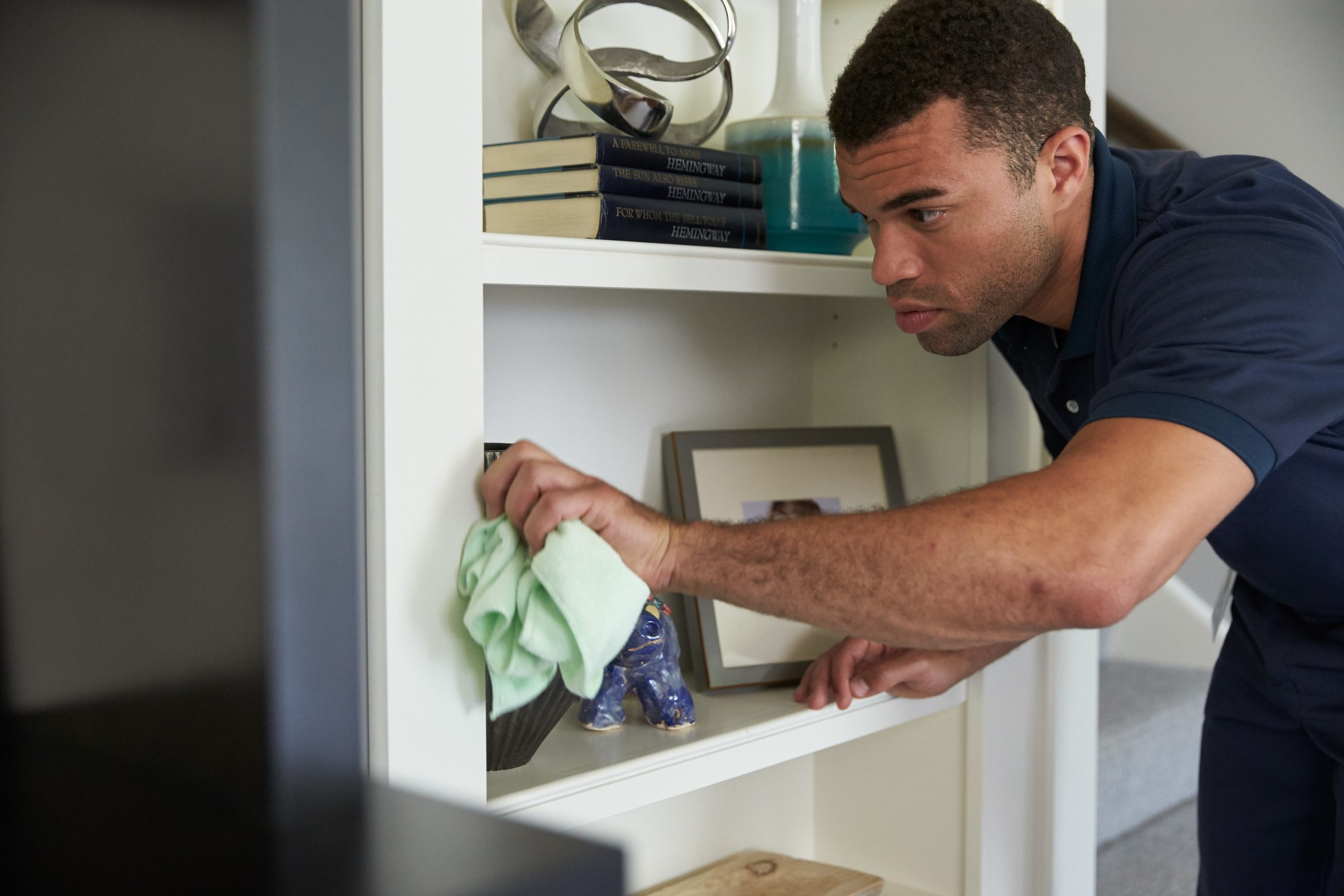 If you are cleaning the home for a sales showing, then remove most of the items. These include:
Any pictures from the previous owner
Remaining keepsakes
Personalized furniture or other items unique to the owner
Hiring a professional service for this task is understandable. A professional cleaner will be able to clean every surface, without subjecting you to any additional stress or labor—and that can be important during such a delicate time.
6.  Honor Your Loved One
During the cleaning process, take your time and honor your loved one. Rewalk the halls and visit their favorite locations. This can bring the needed closure at the end of a difficult time.
Once the house has been cleaned, hold one final celebration for the recently deceased. Celebrate their life, and all of those that they brought together.
Final Thoughts
Cleaning up the home of a recently deceased loved one is a difficult task. However, it must be done, and often with promptness.
For some, this can be an opportune time to remember a loved one with close family and friends. For others, it can be a difficult and traumatic experience. Professional estate cleaners like ServiceMaster DRR can take away the burden of cleaning and preparing a house. Not only does this save you from heavy lifting, but it also allows you to spend more time honoring your loved one. Ultimately, that is what's important during such a time.