Particle board can be found throughout your home as it is commonly used to make kitchen cabinets and lightweight furniture. This material can also become water damaged very easily. When particle board does get water damaged, it swells up and loses its smoothness. How you fix the damaged particle board will depend on the extent of the damage. If the damaged area is small, you can fix it yourself at home. If the damaged area is large, it is always best to call a professional water damage company to repair it for you.
If your particle board is damaged in only a small area, you can easily do the repairs yourself. Here are the steps you should follow.
1. Dry out the area:
The best way to let the particle board dry is to let it dry naturally. However, if you would like it to dry quickly, you can use a hairdryer.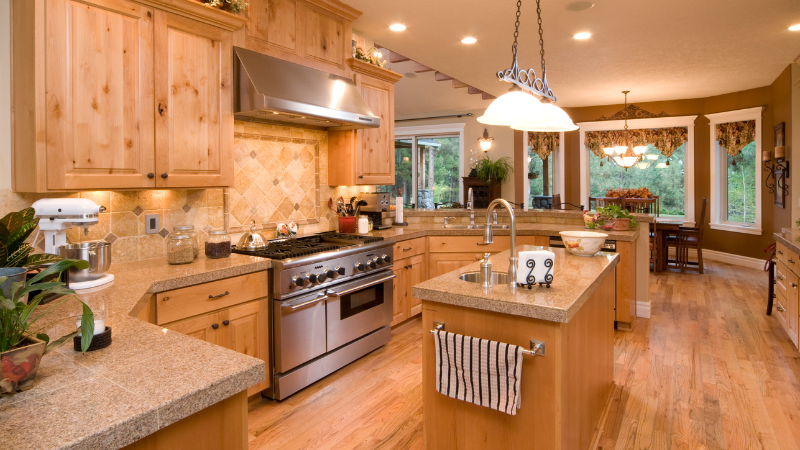 2. Buff it:
The particle board should be fully dry before moving on to the next step which is buffing the area with sandpaper level it out. Once you are done sanding, you should see the dried portion. Make sure to use a vacuum to get rid of any small pieces of dirt. If there is dirt or debris left on the area, it will not allow wood filler to adhere.
3. Cut out the ruined areas:
If you are done with drying and sanding of the particle board, the next step is to remove the damaged areas. Fully cut out any swollen and damaged areas of the material. If you see a section that is turning powdery, make sure to remove it, otherwise you risk damage to the rest of the board. You can remove loose chips or wood that has rotted by using a stiff-bristled brush.
4. Add a wood filler:
Following the directions for the wood filler you purchased, you should apply it to the holes using a putty knife. Wood filler will shrink once it is applied so make sure to add more than needed so that you can sand quicker and easier. It should be completely dry before you continue with the next steps. Once it has dried, you can sand the area again and remove any sanding dust with a vacuum. Apply one more layer of wood filler and allow it to fully dry.
5. Do a final sanding:
The wood filler should be fully dried before starting this step. Once it has dried, make sure to do a final sanding so that your board can be nicely even and smooth. Next, you should feather the edges of the filler into the wood surface. Remove all of the sanding dust by using a vacuum. If needed, add one more coat of wood filler, but this will depend on how big of an area was damaged. The filler should dry before you sand and smooth it again. Next, you can add a coat of waterproof seal. This will make sure that your board does not get damaged again. If you want, you can also paint it with a paintbrush, a smaller roller, or spray primer. Then you should allow it to fully dry before you apply paint.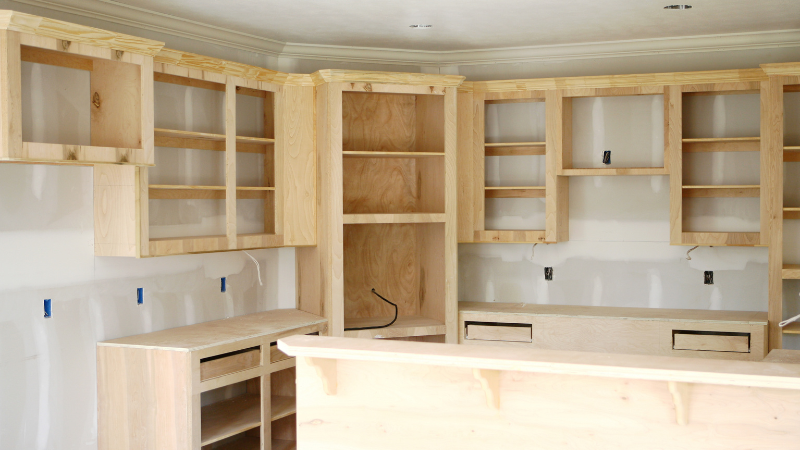 Here is a full list of materials you will need to bring your damaged particle board back to life:
A brush (stiff-bristled)
A vacuum
Sanding block (Fine grit & medium grit)
Wood filler
Putty knife (for applying the wood filler)
Primer (if painting)
Paintbrush, a small roller, or spray primer
If you've decided to fix the damaged particle board yourself, make sure you are aware of these tips before starting:
It is easier to use an electric sander if you are working with a larger area.
You can use a wood hardener with damp or rotted wood to make it stronger before you start repairing your particle board.
Instead of applying primer to the repair, you should use wood filler that can be stained if you plan on staining the area and not painting it.
You can use auto body fillers to repair the damaged particle board if you have it on hand.
Take great care and follow the instructions on the wood filler when mixing it as each wood filler must be handled differently.
Make sure to wear a mask and eye protection when sanding.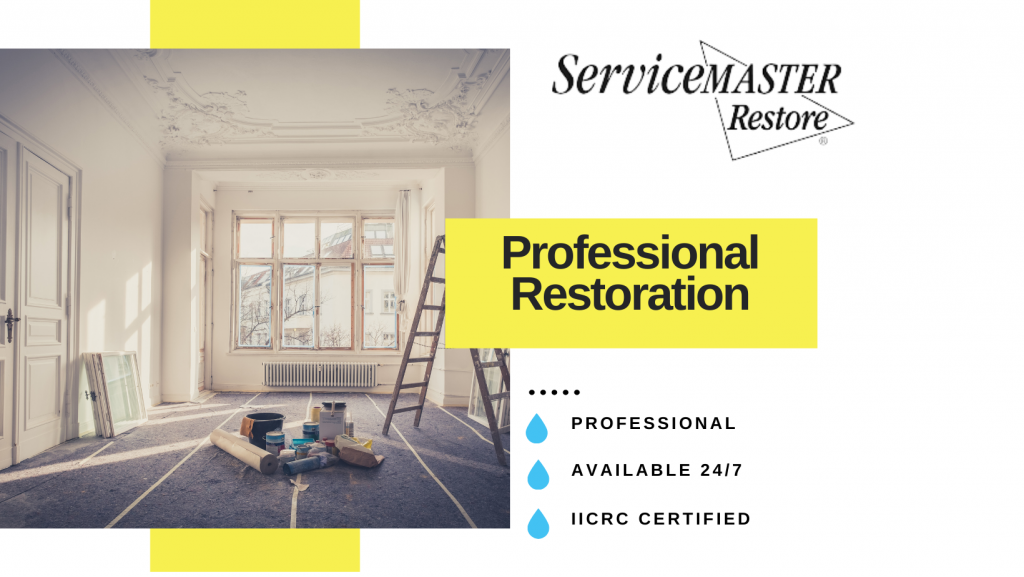 Have you experienced water damage at your home or business? ServiceMaster Disaster Restoration & Recovery can help. We offer water damage restoration services to homes and businesses in San Francisco, CA and the surrounding areas. Whether the water damage was caused by a burst pipe, leaky appliances, or inclement weather, our professionals will make sure to dry, clean, and restore your property. Our technicians are highly trained in all types of water damage emergencies. For all of your water mitigation needs, call ServiceMaster DRR at (800) 439-8833 to learn more about the full range of our water damage restoration services.