Much of the US is under blankets of snow. Along with accumulations of heavy snowfall are ice dams and powerful wind gusts that can do significant damage to a home. Taking steps to protect the home from winter storms should be at the top of a homeowner's to-do list.
While western states, like California, rarely expect frigid winter storms where snow hurls aggressively and dangerous icicles form, the fact is that much of The Golden State remains under winter storm warnings. Disastrous conditions are being caused by bomb cyclones and other powerful storms.
Northern and Midwestern states, too, are in the grips of fierce winter storms. Frigid temperatures plummeting to below zero, as well as an abundance of snow and ice, can cause property damage. Minimizing the risk from winter storms is critical no matter in what geographic area the home is located.
1. Insulate the Pipes
Accompanying Old Man Winter are subfreezing temperatures. Cold weather, especially temperatures that drop below the 32-degree Fahrenheit freezing point, can wreak havoc on the pipes inside the home. Water that freezes inside the pipes can cause them to rupture and result in a flood.
Insulate the pipes to protect them from the biting cold. Pipes located close to the exterior, such as in the attic and near outer walls, have a higher risk of freezing and should be insulated. Also disconnect outdoor hoses and insulate outdoor faucets. Adjust the thermostat to 65 degrees Fahrenheit.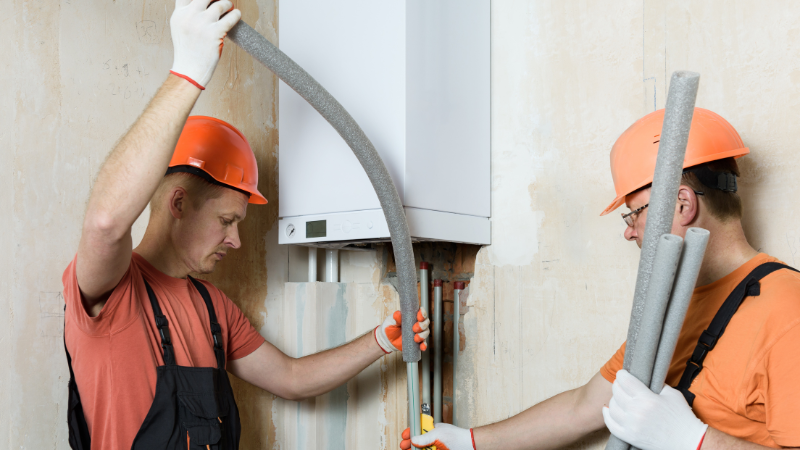 2. Test the Heating System
Before the start of the winter season, hire a professional to test that the heating system functions as it should. A faulty heating system cannot maintain the home at a toasty 65 degrees Fahrenheit, a situation that can lead to frosty indoor temperatures and burst pipes.
3. Caulk Windows and Doors
A cold, drafty home can cause energy bills to spike during a winter storm. Use caulk to seal these naturally occurring gaps around the windows and doors. Elevate the sealing capability by also adding weatherstripping to the edges of the windows and doors.
In addition to sealing the doors and windows, insulate the walls and attics. Use bubble wrap to insulate windows that will not be opened during the colder months. In advance of a winter storm, install storm windows or cover the windows with plastic sheeting.
4. Prune Trees
A powerful winter storm can snap thick tree limbs, which can fall onto the home and cause costly property damage. Prepare for a storm by pruning dead and low-hanging tree branches, as well as any trees that show evidence of disease or damage.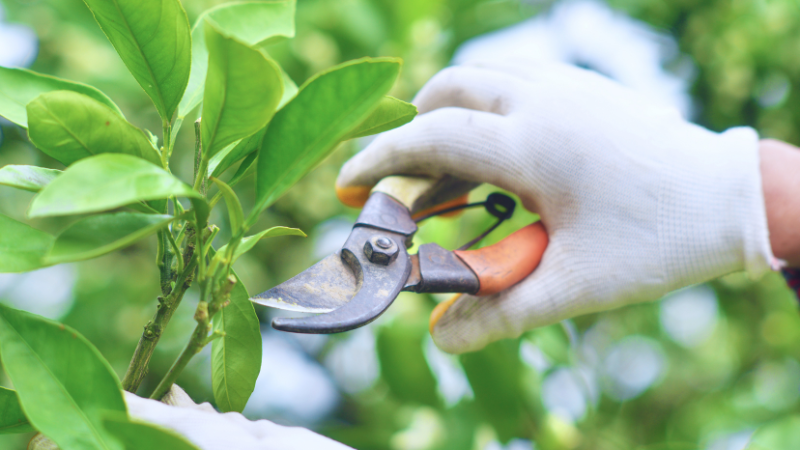 5. Remove Rooftop Snow
Ice dams develop when rooftop snow melts rapidly. On the other hand, excess snow on the roof is a weighty burden that can cause the structure to sag or cave in. A homeowner who hears popping or cracking noises should immediately call a roofing contractor to remove the rooftop snow.
Homeowners can alternately push the snow off the roof with the help of a long-handled snow rake. While performing the task, also remove snow near the gutters to prevent ice dam buildup. Well ahead of the winter storm, clean the gutters of debris so they drain freely.
6. Ventilate the Attic
A well-ventilated attic keeps the space cool. The opposite—a warm attic—can contribute to the formation of ice dams. Warm air in the attic causes snowmelt in the middle of the roof, which then drains toward the gutters and refreezes.
Maintain a cool attic by sealing cracks or holes in ceilings and around fixtures. This important step prevents heat in the livable parts of the home from seeping into the attic. Insulate the attic floor as an additional tactic for retaining heat in the home and not in the attic.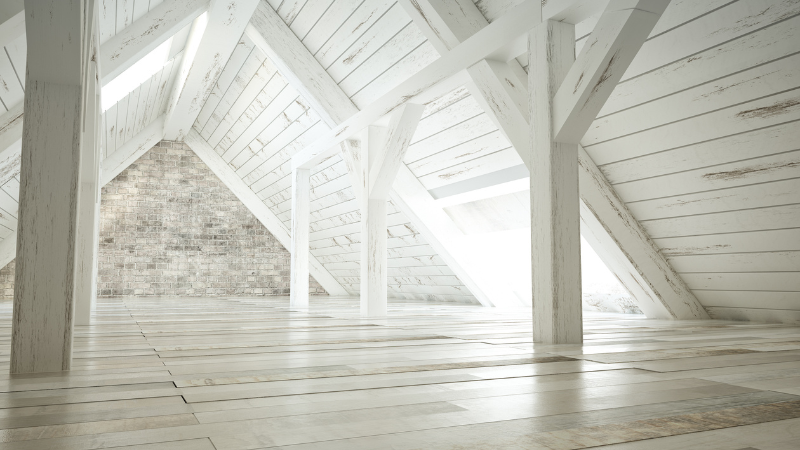 7. Purchase Insurance
The property damage caused by burst water pipes, ice dams on the roof, fallen tree branches, and house fires can be expensive to fix. But having adequate homeowner's insurance during these hazardous winter months can help alleviate some of the repair expenses.
A water damage claim that arises from burst pipes, for instance, may be approved if the homeowner took preventative steps. It's a good idea to buy separate flood insurance from FEMAs National Flood Insurance Program in the event certain types of water damage are not covered.
Homeowner's insurance can cover the repair costs of ice dams. In contrast, if trees remain untrimmed, an insurer can deny a property damage claim for lack of maintenance. Generally, insurance claims can be denied if the homeowner fails to take reasonable care to prevent property damage in the first place.
Winter storm damage can cause major water damage to a property. When your San Francisco home or business is affected by any degree of water damage, call the water damage restoration experts at ServiceMaster Disaster Restoration and Recovery for immediate professional assistance.
Our IICRC certified crews of water damage cleanup technicians arrive quickly to assess the extent of damage, remove excess moisture, and thoroughly dry the property. Due to our high-tech equipment and the speed of work, our efforts help minimize the spread of water damage throughout the home.
ServiceMaster Disaster Restoration and Recovery offers comprehensive water damage mitigation services. A one-stop resource for homes and businesses, we provide content cleaning and carpet and upholstery cleaning. Our specialists also handle various additional restoration services for goods affected by water damage.
Water damage may be caused by winter storms, but it is also the result of rain, flooding, humidity, and sewage backup. No matter what caused the water damage to your home or commercial business, our skilled technicians are available to return your property to its pre-loss condition.
Home and business owners in San Francisco, California, and the Bay Area, continually trust ServiceMaster Disaster Restoration and Recovery for our efficiency, professionalism, and top-notch customer service. When you need quality water damage mitigation services, call us 24 hours a day at (800) 439-8833.