If you've experienced a flood and your carpet has soaked up the water, it can be a very unpleasant experience. Not only will all the carpeting need to be replaced, but it is also important to react immediately to make sure that mold growth does not form and affect the rest of your property. Below are some tips on what you should do if your carpet gets wet, and how you can prevent mold on your property.
What should be done if your carpet is wet?
If your carpet does not seem to look wet right away, that may be because the moisture is actually below the surface of the carpet. Leaks can come from various places in your home, and you may not notice the leak right away until the carpet is wet. However, even if you don't notice the wet carpet, you will notice the bad odor from that area. If you do not address the odor, it can get worse and make the rest of your home stink.
Anytime that you notice a musty smell in your home, even after you've cleaned and vacuumed the area, you may be experiencing a wet carpet. Also, if you notice aggravated symptoms of allergies, or that your carpet is discolored in a specific area, this means that it is wet.
If you discover that your carpet is wet, and you are unsure how long it has been wet, you must take action right away. You should never leave the wet carpet sitting as the water can damage it further. It can also damage the padding and subfloor below it. If you do not react to wet carpeting right away, you may be left with mold and mildew forming. Anytime moisture is left to sit in a dark place, it will spread further and create mold which can be tough to clean up. Mold is also very toxic to humans and to pets. It can be especially harmful to those who are sensitive to allergies and to those exposed to mold for prolonged periods of time, it can cause major upper respiratory issues such as asthma.
How to Remove Water from your Carpet to Prevent Mold Growth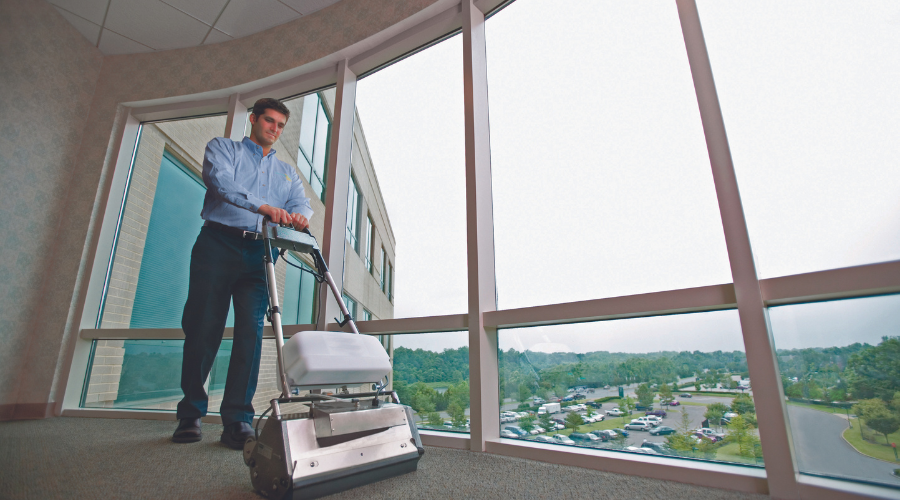 If you notice wet carpeting at your home or business, you should react quickly and clean it up. Here are some steps to take.
1. Get rid of moisture in the room where the carpet is wet.
You should first remove the source of moisture and then clean any wet areas. This should be done quickly to prevent any mold growth. Most mold grows within 24-48 hours of your carpeting getting wet. It is best to use a wet vacuum to remove water from your carpet. It is inexpensive if you want to buy it, or you can rent it if you only need it one time.
2. See if your furniture can be saved!
Make sure to look at your furniture and see how moisture has affected it. If there are any items that can be dried and saved, make sure to work on them, while disposing the rest of the items that cannot be saved.
3. Create air flow in a room with wet carpeting.
It is best to create air flow at your property to ensure that all moisture gets removed from it. All windows should be opened, any fans that you have should be on, and this will help dry your floors out. You should also purchase or rent some high-powered fans if possible as it will make the dry out process quicker. Using a dehumidifier will help remove moisture from the atmosphere.
4. Carpet padding should be replaced to remove moisture.
Once the carpets get soaked with water, they will ruin the padding underneath. It is best to get it replaced so that you can be sure the water will not permeate to the actual carpet and cause mold.
5. Your carpet can be cleaned with a steamer.
When you use a steamer to clean your carpet, it will help with removing toxins and it will also deodorize the carpet. Since the steamer uses a high temperature, the toxins should be killed, and it will also suck up any mold spores.
6. Baking soda is a great cleaner for wet carpets.
Baking soda can really help any moisture that may be trapped in the carpet. You will need to sprinkle it onto the wet carpet and allow it to set for a half hour. After that, you can vacuum it and your carpet will be dry.
7. Sanitizing other room surfaces is important.
If you've experienced mold due to a wet carpet, you can prevent the mold from spreading further by cleaning any other surfaces in that room. You should make sure to heavily scrub the walls and baseboards of each room so that water and mildew can be fully removed.
These are just some of the ways that you can prevent mold in your home or business after you've experienced water damage. It is always a good idea to protect yourself while cleaning any wet areas of your home, just in case mold has formed already, as you can get ill if it does get in contact with your skin and eyes.
Call the Professionals if Necessary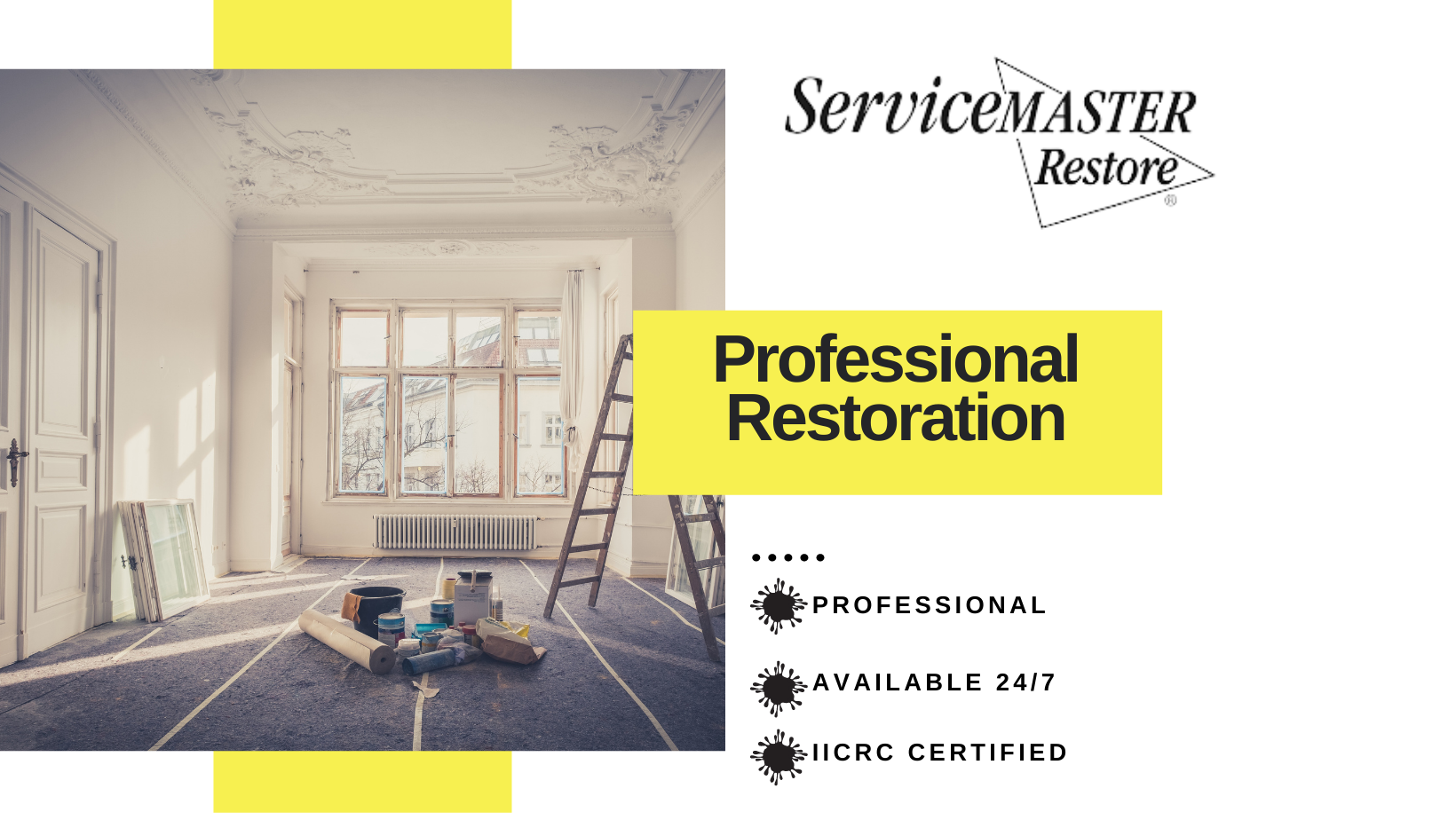 If you are unable to clean up the water damage at your property yourself and it has led to mold, consider calling our professionals. ServiceMaster Disaster Restoration & Recovery (DRR) can help you with mold remediation at your home or business. We will create a mold removal plan for your property, and make sure that we execute it in a timely manner. To learn more about our mold removal services, make sure to give our professionals a call at (800) 439-8833.
If you are dealing with a flood, a burst pipe, or even a sewage backup, ServiceMaster DRR can help. We will dry out any wet carpets, along with the rest of your property using specialized fans and humidifiers and make sure all mold is removed if any has formed. We offer a full range of our water damage restoration services in the San Francisco, CA and the surrounding areas.