ServiceMaster DRR
Serving San Carlos area 24/7/365
Call: (415) 584-6100
Excess water and flooding are the cause of most cases of property damage in both homes and commercial buildings.  This is because water damage can come from several different sources from weather conditions like rain and flooding to problems within the property like leaks, overflows, burst pipes, plumbing or appliance issues, and sewage backups.  Once you discover water damage in your home or building.  You need to act quickly because water spreads through porous materials and leaves them damaged.  Building materials and furnishings heavily affected by water can experience serious damage and they are also vulnerable to mold growth.
ServiceMaster Disaster Restoration and Recovery provides water damage restoration services in San Mateo, CA to help affected homes and businesses.  Our technicians arrive quickly to contain the spread of the water and begin the water mitigation process.  We will also ensure that the damaged areas and materials are thoroughly cleaned and restored to their original condition.
Damage Caused by Water and Flooding in San Mateo, CA
It is important to remember that any amount of water in a home or building can lead to serious damage.  This is because the water will continue to get absorbed into porous building materials like wood, drywall, furniture, flooring, and insulation.  As a result, these materials will become warped and weakened, and structural materials that have absorbed too much water are at risk for structural damage.
Mold is another potential issue when it comes to water damage because mold spores need moisture to survive.  This makes affected areas and materials susceptible to developing mold growth.  The presence of mold will worsen the damage and make the situation more dangerous.
Fortunately, our technicians are equipped and trained to handle any necessary mold remediation.
Professional Water Damage Restoration in San Mateo, CA
Our technicians at ServiceMaster DRR have the experience and equipment to provide effective water damage restoration for homes and commercial buildings.  We can handle everything from standing water to leaks and we use advanced water extraction and drying equipment to remove the water and moisture.  We can also remove odors from the water using state-of-the-art deodorization technology and we are prepared to remove mold if necessary.  Your personal content damaged by water can be cleaned and restored through our content cleaning and pack-out services.
Once you call our professionals to respond to water damage on your property, make sure you avoid these actions that can make the damage worse:
Do not try to remove water using a regular vacuum cleaner
Do not use electrical appliances in rooms with wet floors
Stay out of rooms with standing water, especially if the power is still on
Do not try to remove permanent flooring like carpeting without professional assistance
Never hesitate to call a professional once you notice water damage on your property
Watch ServiceMaster Video for more information on Water Damage Restoration in Sunnyvale, CA
Contact Service Master 24 hours a day at (415) 584-6100 for Water Damage Restoration in San Mateo, CA, and the surrounding areas.
Sewage Cleaning in San Mateo, CA
Situations involving sewage water are especially dangerous because sewage contains harmful viruses and bacteria that can threaten your health.  The waste materials in sewage also make the damage worse and can quickly cause permanent damage to affected materials and furnishings.  If you believe the water on your property contains sewage, stay away from the water and call our sewage removal professionals immediately.  We will safely remove dangerous sewage water and thoroughly clean and disinfect the damaged areas and materials.
Call Now for Water Damage Restoration in San Mateo, CA
Excess water can quickly cause damage to your home or building which is why you should not hesitate to call our professionals at ServiceMaster DRR for water damage restoration.  Our professionals work quickly to remove the water and moisture and ensure that your property is restored.  You can call us 24 hours a day at (800) 439-8833 for emergency water damage restoration in San Mateo, CA.
---
Frequently Asked Questions About Water Damage

Yes, in general, a standard homeowners insurance policy provides coverage for sudden and accidental damage that originates from within your home. However, it's important to note that you may not be covered if the water damage is a result of external flooding or neglecting necessary repairs. However, if you live in a flood-prone area, you may consider purchasing a separate flood insurance policy through the National Flood Insurance Program.
Furthermore, some policies may not automatically cover sewer and drain backups. However, you have the option to purchase a separate sewer backup rider, which can be added to your homeowners or renters' coverage to provide protection against such incidents.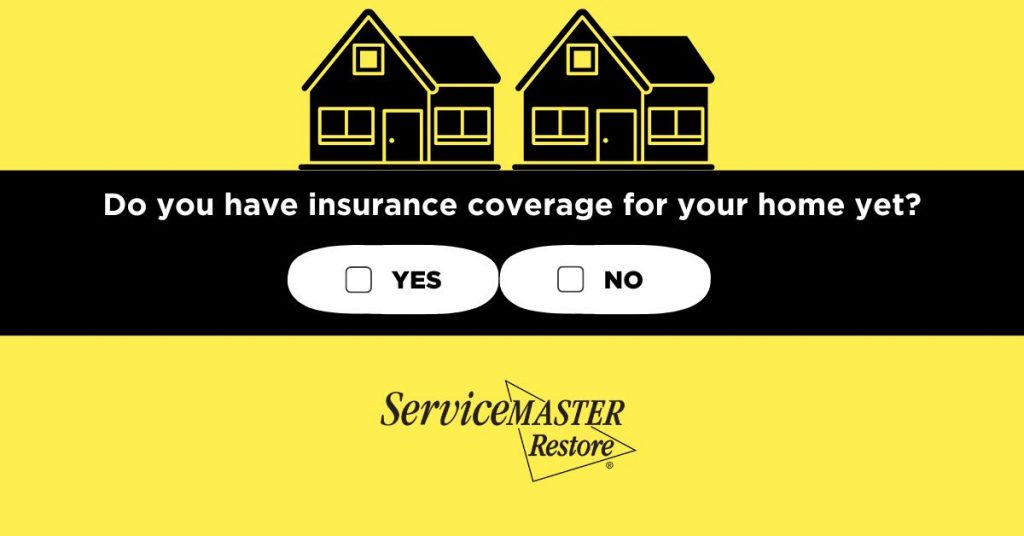 Increase ventilation and decrease the humidity level by opening up all the doors and window
Clean the areas as much as you can by wiping the porous areas, getting rid of debris, and extracting water from water absorbents items like carpet
Dry out the area using a fan, vacuum, and dehumidifier
Call a water damage restoration professionals to schedule an on-site inspection for any potential water damage-related mold growth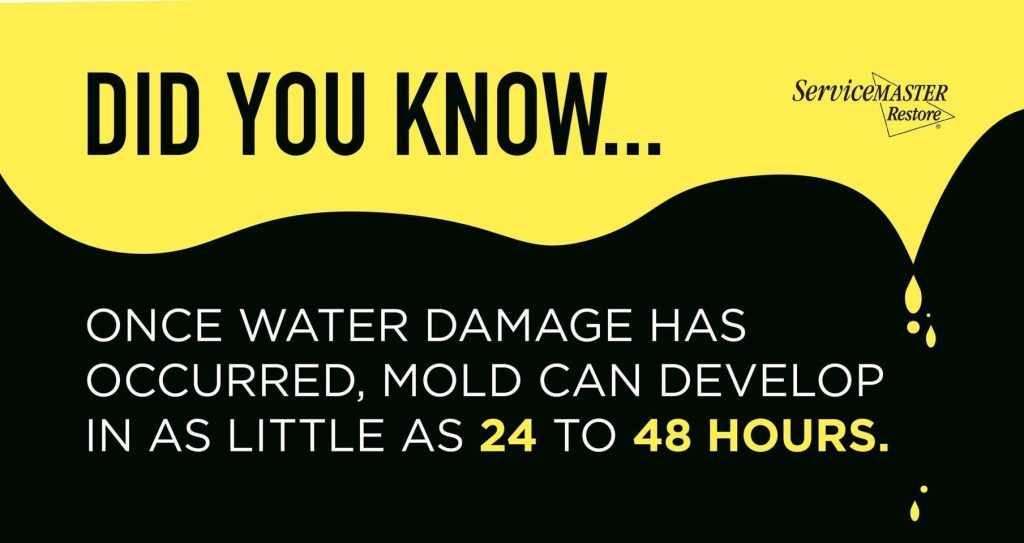 Discoloration: One of the noticeable indications of water damage in walls is discoloration. If you observe yellow, brown, or dark stains on your walls or ceiling, it could be a sign of water damage.
Peeling or bubbling paint or wallpaper: Water damage often leads to paint or wallpaper bubbling, peeling, or becoming discolored. If you notice these changes in your walls, it could indicate the presence of water damage.
By being aware of these visual cues, you can identify potential water damage in your home or property. If you notice any of these signs, it's important to investigate the cause and address the issue promptly to prevent further damage.
Read more Frequently Asked Questions About Water Damage
Related Water Damage Restoration Services:
Water Damage Restoration Services – San Francisco, CA
Sewage Backups and Water Damage Cleanup Services – San Carlos, CA
Water Damage Restoration Services – Sunnyvale, CA
Water Damage Restoration – Foster City, CA
Sewage Backup and Flood Cleanup – Cupertino, CA
Flood Damage Restoration – Palo Alto, CA
Flood Cleanup Services – San Mateo, CA
Water Damage Restoration – Santa Clara, CA
---
Reviews:
Review by Jason G.
Fire Damage Restoration
Rating

"A client/friend's house caught fire the other day and every time this happens, it is always a very traumatic experience. The devastation on their faces and their be-wilderness is a very common reaction. The feeling of loss and being lost is understandable, so it is during these occasions where I have to be there for them.
The first thing I did was to calm them down and called Servicemaster. They do mostly restoration and clean up after a fire/flood/water damage etc. They are not general contractors. They only clean up, restore, and house your personal belongings at their storage facility. They will store it there until the house is back to live able condition. Best of all……….the insurance company will pay for it.
They can usually get to a place within 3 hours of the loss. They are very efficient."
---
Review by Alanna Z.
Fire Damage Restoration
Rating

"Steve and his crew are committed to excellence and made every effort to make sure my estate condo extreme clean-up and recovery process was complete and to my satisfaction. They handled everything including an inventory and sale of items with respect, care and professional expertise and courtesy. They are a business you can trust and rely on. Simply the Best!"