Flash floods are common occurrences when springtime weather arrives. Due to their unpredictability, these floods can be dangerous to homeowners and drivers alike. Here are ways for individuals to survive a flash flood if they are caught in the raging water.
What is flash flooding?
Flash floods are natural disasters that occur when rainfall is extremely heavy, and the ground fails to adequately absorb it. They happen without warning, making them highly dangerous natural events. Flash floods can occur wherever it rains, creating dangerous flood conditions anywhere.
The intense rainfall that triggers flash floods can come from thunderstorms, hurricanes, or tropical storms. Slow-moving thunderstorms can also create havoc. Other causes of flash floods include overflowing rivers, failed levees and dams, rapid springtime snowmelt, and coastal storm surges.
The swift speed at which flash floods develop can catch homeowners and motorists off guard. It takes only a few minutes for floodwater to start moving and carry sizeable debris. Fast-moving floodwater is powerful enough to rip out trees, cause mudslides, sweep away cars, and damage homes.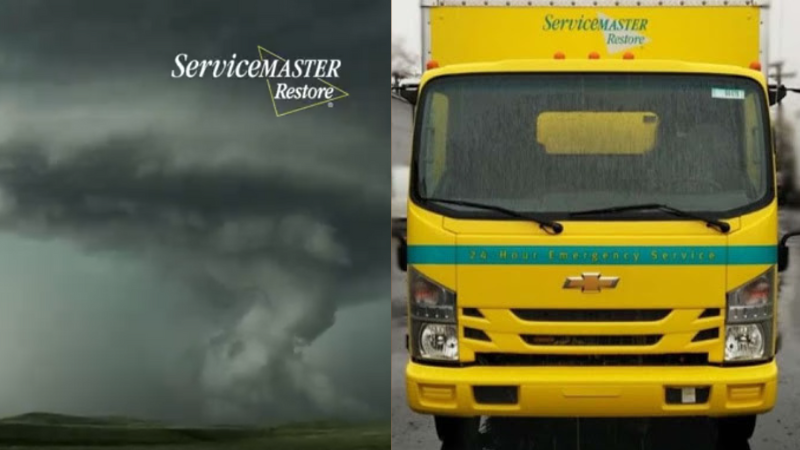 How long does a flash flood last?
Although flash floods occur in the blink of an eye, namely within six hours of heavy rainfall, they can last far longer. Flash floods are long-term events. Rising floodwater reaching 30 feet or higher does not dissipate quickly. In fact, the floodwater may not recede for days, weeks, or months.
What should you do in a flash flood warning?
Listening to weather updates when torrential rain falls can keep people out of danger. Announcements are often made in advance, letting homeowners and motorists know of a flash flood watch or flood watch. These watches mean a flash flood or flood, respectively, is possible.
Drivers who learn about a flash flood watch should reconsider driving that day. A life-saving measure is to not drive until the watch passes. Six inches of floodwater can stall a car, even an SUV, or cause the driver to lose control. Two feet of water sweeps cars away.
Homeowners who hear about a flash flood watch should also prepare. Ideally, they will have on hand an emergency survival kit, containing three days of supplies, water, non-perishable food, 7 days' worth of medications, a battery-powered radio, a first-aid kit, and copies of important documents.
How do homeowners survive a flash flood at home?
Surviving a flash flood at home requires the homeowner and occupants to immediately move to higher ground. Move as soon as you know that a flash flood can occur. Do not wait for the authorities to advise community members and do not wait for instructions.
Once all members of the household have evacuated, remain on higher ground until local authorities deem that it is safe to re-enter the area. If practical before the evacuation, bring essential household goods to the uppermost floor of the home.
Disconnect the electrical appliances before evacuating, if possible. Authorities may instruct homeowners to turn off the utilities at the main switches or valves. While following these instructions, individuals should not touch electrical equipment if they are wet or standing in water.
Do not underestimate the sheer power of fast-moving floodwater. Six inches of water can destabilize an adult and sweep them off their feet. Individuals who must walk through water should walk where the water is still. Push a stick into the ground to assess its firmness.
Only return home when the authorities deem it safe to do so. Remain cautious when entering buildings, as hidden damage, like unstable foundations, can lurk. Once at home, clean and disinfect all the household goods that have been touched by the floodwater.
For more information, visit Flood Preparation Tips to Protect Your Home
What areas are susceptible to flash flooding in California?
All areas in California are susceptible to flooding at different times of the year. Thirty-eight major rivers wind throughout the state and residents fight to control them. Many cities in the state have been built along these major rivers, which can be sources of flash flooding when they overflow.
Californians should be aware of their flood risk and prepare in advance. The areas with the greatest risk of flash floods are urban areas, where the amount of concrete outweighs the amount of soil; rainfall is less likely to be absorbed in cities, increasing the risk of flash flooding.
The state's low-lying areas are also vulnerable to flash floods since rainfall has few places to drain. Mountainous areas can overflow, caused by rainwater running down the mountains and flooding low-lying areas. Culverts are also high-risk areas because they are overwhelmed by abundant rainfall.
Call Our Professionals for Flood Cleanup
Floodwaters are unsafe, not only because they move swiftly, but because they can be contaminated with raw sewage, gasoline, or oil. Downed powerlines electrically charge water, making it highly hazardous. Due to the dangers of floodwater, reserve cleanup for the experts at ServiceMaster DRR.
ServiceMaster Disaster Restoration and Recovery has over three decades of experience in floodwater cleanup. Our water damage restoration services are critical when homeowners and commercial property owners aim to restore their buildings to their pre-loss condition after a flood event.
Our highly trained water damage cleanup technicians arrive soon after your call. We run powerful water extraction equipment that removes standing water and excess moisture. Our high-tech drying machinery, like air movers, hydroxy technology, and dehumidifiers, thoroughly dries the property.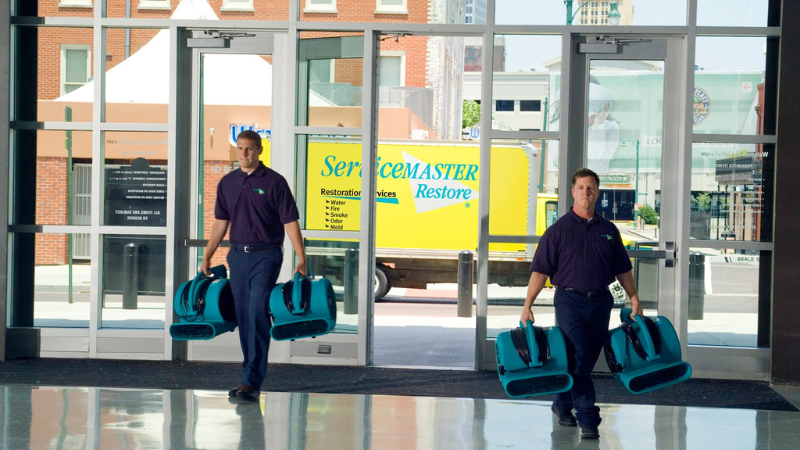 ServiceMaster Disaster Restoration and Recovery offers a wide range of restoration services that restore salvageable furnishings, carpets, and personal belongings. Upholstery and carpet cleaning are provided to all our valued customers, as well as convenient content cleaning and pack-out services.
Floodwater can enter a home through various means. Flash flooding is one cause, but so are ruptured pipes, malfunctioning appliances, and sewage backups. Without immediate professional attention, the moisture can rapidly warp wood, destroy drywall, and cause mold infestations.
When your home or business in San Francisco, California, or the surrounding Bay Area communities, undergoes flood damage from any cause, choose ServiceMaster Disaster Restoration and Recovery for your cleanup needs. Our crews are available 24/7 to respond to emergencies. Call us today at  (800) 439-8833.