ServiceMaster DRR
Serving Cupertino, CA area 24/7/365
Call: (415) 584-6100
Homes and businesses in Cupertino, CA are no strangers to water damage as it is very common in the area.  Water damage can be caused by so many different factors from weather conditions including rain, flooding, and humidity to internal factors such as plumbing leaks, burst pipes, and sewage backups.  Once excess water finds its way into a home or building, it will spread through absorbent building materials such as drywall, woodwork, and insulation which can result in extensive structural damage as well as mold or mildew growth.  ServiceMaster Disaster Restoration and Recovery provides water damage restoration services in Cupertino, CA to help stop the spread of the damage and remove excess water and moisture from homes and businesses.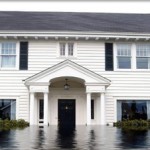 Our technicians at ServiceMaster DRR have over 35 years of combined experience and can handle any case of water damage in commercial and residential settings with our state-of-the-art drying equipment.  We use dehumidifiers, air movers, floor mat systems, and hydroxyl technologies to remove water and moisture from the furnishings, structural elements, and air spaces in your home and we will take specific measures to help prevent mold growth.  We can also provide other restoration services that may be needed after sustaining water damage such as carpet cleaning, upholstery cleaning, and content cleaning and pack-outs.
Important Water Damage Advice
Do not try to remove standing water with a regular vacuum cleaner.
Avoid using any electrical appliances while standing on a wet floor.
Make sure the power has been shut off before walking into a room with standing water.
Permanent carpeting should be removed by professionals.
Call ServiceMaster DRR as soon as you notice water damage so our experienced technicians can mitigate the damage.
Sewage Backup
If your home or building experiences water damage caused by a sewage backup, it is best to avoid contact with the water and immediately call ServiceMaster DRR to handle the restoration.  Sewage backup may possibly contain dangerous materials such as E. Coli, hepatitis, and other viruses or bacteria and contact with the sewage could contribute to illnesses or infection.  Our technicians have the right equipment to safely clean up sewage backups and we will also restore the damage and disinfect the area to eliminate the health risk.
As soon as you notice water damage in your home or building in Cupertino, CA, you should immediately call ServiceMaster Disaster Restoration and Recovery for water damage restoration.  Our quick response will help us limit the spread of the water or moisture to prevent more widespread damage and possibly mold growth.  You can reach us 24 hours a day at (800) 439-8833 to provide emergency water damage restoration services in Cupertino, CA.
---
Related services:
Water Damage Restoration Services – San Francisco, CA
Water Damage Restoration – Santa Clara, CA
Flood Cleanup Services – San Mateo, CA
Flood Damage Restoration – Palo Alto, CA
Flood Damage Restoration – Cupertino, CA
Water Damage Cleanup Services – San Carlos, CA
Water Damage Restoration Services – Sunnyvale, CA
Water Damage Restoration – Foster City, CA 94404